a weapon of mass awsomness
by 1064 programmer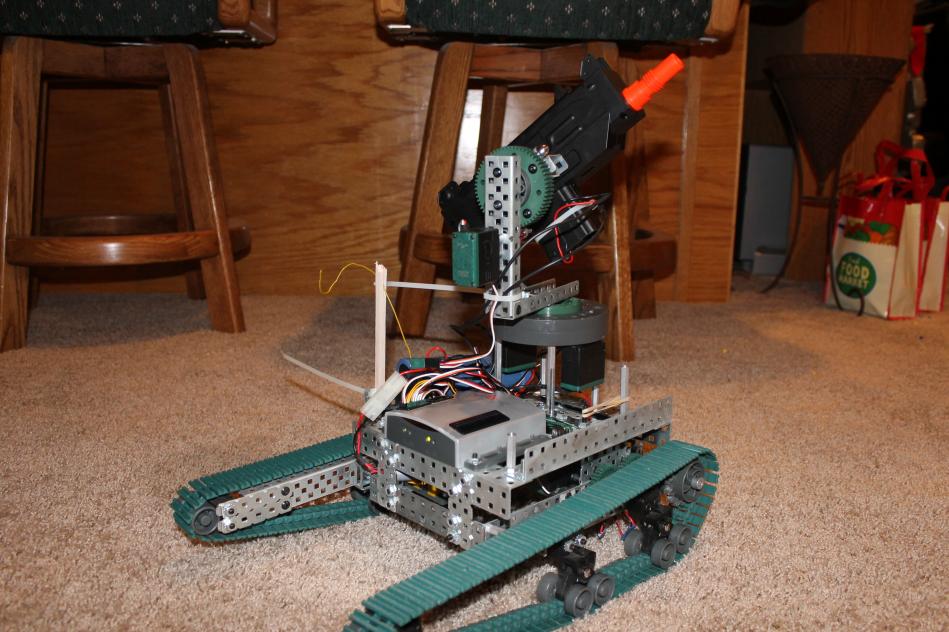 Aw, man! That is sick, but please wear safety glasses!

Yes, please do

That is pretty cool. How long did it take you to create that? Was there any planning involved, or was it just "Let's put random left-over parts together and build something that hold a gun"!
Nice job
well i hade a claw bot and got bored of it so i put an airsoft gun on it