Dang that's seriously impressive
2775Josh I know this isn't your bot or team but your bots I would say are pretty similar and I way underestimated that design.
That kid with the onewheel though xD
This does not add to the conversation, nor does it relate to the topic. If you instead state it like, "I have a different idea for an intake" and attach a photo of it, then that would be more appropriate. But remember in the guidelines of thinking whether you should post or not, they say to think about if you would be OK with seeing your post front and center on the New York Times. Please be more considerate and contribute to the conversation.
Edit: Remember that tone is not implied across text, so if you are making a joke, then make sure that people understand that (maybe some did, but I thought you were being serious).
Sorry I will be more considerate next time I make a joke.
also I would be fine with this being on the new york times, cuz then people would wonder what the intakes are and i would finally get to say "no leeks yet"
Ayy thanks for posting this here, completely forgot that I had an account lol.
Looks amazing! Just one question for you though, what motor rpm do you have? Our team has 200 rpm cartridges on our actuated intakes and it seems a bit slow.
We also use 200rpm motor cartridges on our intakes and I don't think they're geared for speed.
Wow, they look way faster then ours…great job with the program!
It might just be the video, but thank you!!
I hope you don't mind me asking, but how do you get your intakes to move in and out. I've seen another robot do this as well and I can't figure it out. I think it's really cool.
It's just a simple ratchet on each of our intakes that if run backwards, spread the intakes
Yeah, that's what I thought. I really liked the idea. Anyways, that was an awesome run!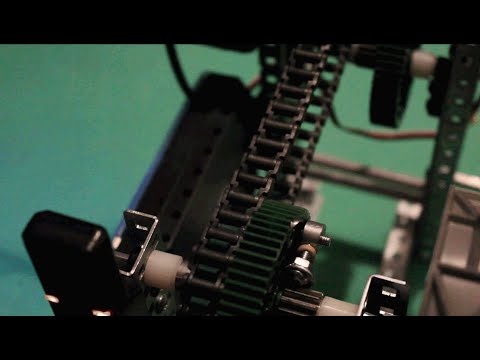 From @TaranMayer