I just really want an EDR version of Ringmaster. That would make me so happy. So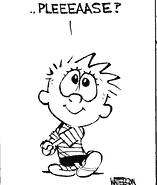 Yea, that would be epic. And imagine the variety in the robots, instead of having all the same bots
I don't know if this is viable or not, but I think it would be interesting if there were balance changes throughout the season. If implemented, this could diversify the meta by adding more incentive for different scoring methods. In TP, this could've been used to make scoring caps on high posts more attractive for more teams by potentially raising the value of scoring on posts and increasing the number of cap bots. There are potentially a lot of negative side effects that I can think of such as bad balance decisions, RobotEvents scoring changes, etc. I just thought this was an interesting idea that could have potential to help the game better or worse. I am aware that the manual revisions are similar to what I proposed but are more for clarification than balance.
The problem with that is that in TP, many teams correctly predicted that flags were much more competitively viable/relevant than caps, and based their design and strategy around that. Re-balancing the game would have been unfair to experienced teams who made the right decision early in the season, and would then have had to backtrack.
There were rumors that for tower takeover worlds, in the manual update, that a possession limit of 8 cubes to be implemented. This would have made color runs and tower play far more significant as teams would be capped at 24 cubes scored.
Not necessarily. DR4B's could still score more. But for the majority of traybots that would be the case.
changing the rules of the game during the season, especially in a way that changes the strategy of the game is a terrible idea. it punishes the teams that invested a ton of work into finding the perfect design and strategy for the game. The only time the rules should be changed are when they don't effect the strategy of the game or if there is a serious flaw in the game design that needs to be remedied. (for example the corner goal ball jamming thing this year)
one of the big things when tower takeover was announced was no possession limit, no expansion limit.
I do agree that significant changes can punish teams, but less significant changes that don't change the meta could just introduce some more variety into the robots we see at competition and make matches more interesting. This is why I stated that it might not be viable and could potentially hurt the game as changes are made.
Do you guys think the next game will have a way to get a win point in auton?
I am pretty sure that next year's game will have a yellow game object. We haven't had anything yellow in the past two years, and we have had the other 5 main colors.
Leaks
Find Here
Just so you know, this happens every year as a placeholder, and it gets posted in the predictions thread every single time.
Welcome to the greatest two minutes in robotics. The 2021-2022 game, vex robotics competition… GAME.
GAME is played on a 12 foot by 12 foot field by two alliances, one red, and one blue, made up of two teams each. The object of the game is the score more points than the opposing alliance by… hmm… sorry that's all I can get from that.
Judging by the newly posted prices of game elements, I'd guess we're dealing with a large and complicated field with simpler scoring elements.
Perhaps we have to grab/store objects and move the, across rough terrain.
Am I hearing Frisbee Frenzy confirmed?
Or perhaps we have to shoot foam balls or discs
Maybe we are transporting foam objects.