I have created models of the Changeup Balls that are optimized for 3d printing.
The main use for these models is for prototyping while teams are waiting for the official game objects.
"Ball_Simplified" is optimized for rapid 3d printing and can be printed without support. By tweaking the settings it can be printed under 6 hours (depending on the printer).
"Ball_Accurate" can be used to assemble a ball of same weight as the actual competition ball, but will require supports and a much longer printing time (at least double) . Nylon screws and nuts must be used in order to get the weight to be accurate.
Both these models are 1/2 of the complete ball. Two of these halves need to be printed and then require five 1.5" screws and 5 nuts to hold the two halves together.
The files can be found on GrabCAD at the following URL: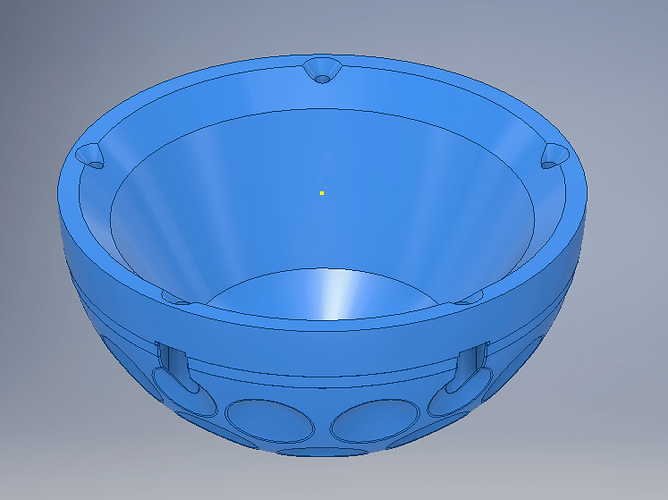 Ball_Simplified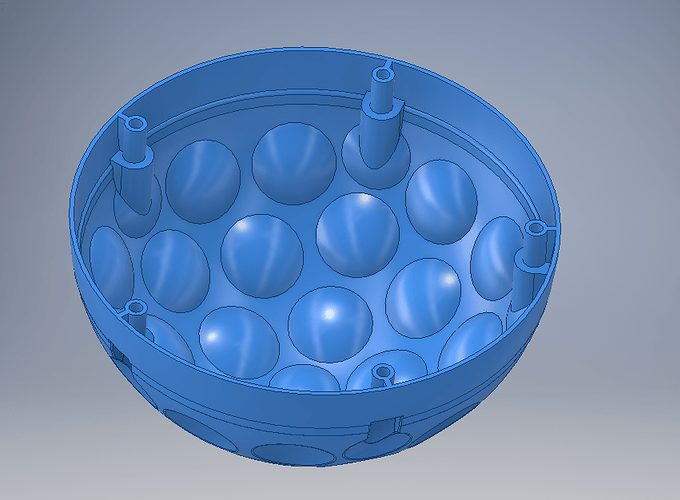 Ball_Accurate
Here is the compressed folder containing both models:
Ball_Files.zip (1.4 MB)