A while ago we stopped posting our design process, but now we are ready to reveal it all. This is the 4886A robot which has won three competitions and qualified for worlds. The most that we got in driver skills was 155, a score we intend to improve.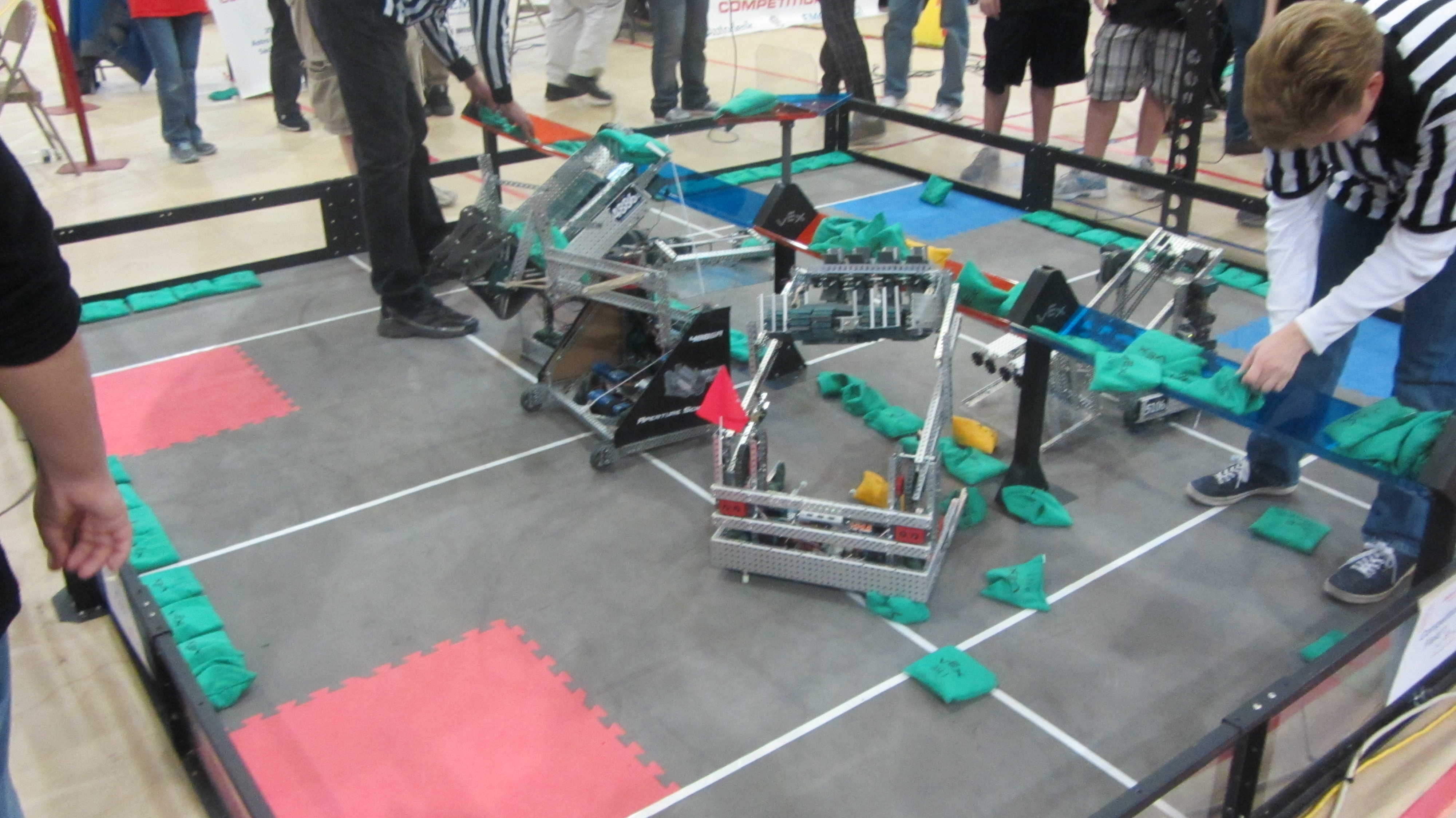 (some of these are older and have a four bar and no flipper)
features:
Holonomic X-drive (four 393 motors high torque)
6-bar lift geared 1:15 for torque (two torque 393s and two 269s)
Intake roller geared 1:3 for torque and tank tread table geared 1:1 (one torque 393 on each)
High goal scoring, string powered flipper
The intake works well, especially for descoring into the table.
Our max capacity was about 20 sacks, usually only lifting about 15. The compound gears skip/brake before the motors stall.
Here are some videos of matches:
https://www.youtube.com/watch?v=0MMSEc1VEPA
https://www.youtube.com/watch?feature=player_detailpage&v=qpmmSELbyA4
Funny stress testing:
https://www.youtube.com/watch?v=K_9sDEg0hRs
https://www.youtube.com/watch?v=hdZthRqdO5g