To be honest, this reveal is not as large as I thought that it would be. With worlds just a few days away my team and I are frantically trying to get everything in line. We have been programming non-stop for programming skills. We will have a team picture tomorrow so everyone will know who we are and what we do. For now here is the robot. We have made a couple changes since the studio photos were taken thats why there are some that are not as good of quality.
Lets start out with some specs…
(4) 393 motors high strength on drive. Geared at 1:1.25
Mecanum drive
11.5" chassis (scores in centre 30" from isolation)
Drive motors easily removable for high speed swap during
skills challenges
(4) 269 on 6-bar geared at 7:1
NZ style intakes (conform to objects in any orientation)
Pneumatic wings with wing span of 42 inches
Pneumatic stack assist, holds back objects so no weight is
on incoming objects
(4) pneumatics tanks
Wet/Dry sanded lexan, makes surface ultra smooth

      (2) Potentiometers to select between 16 autonomous runs.

Isometric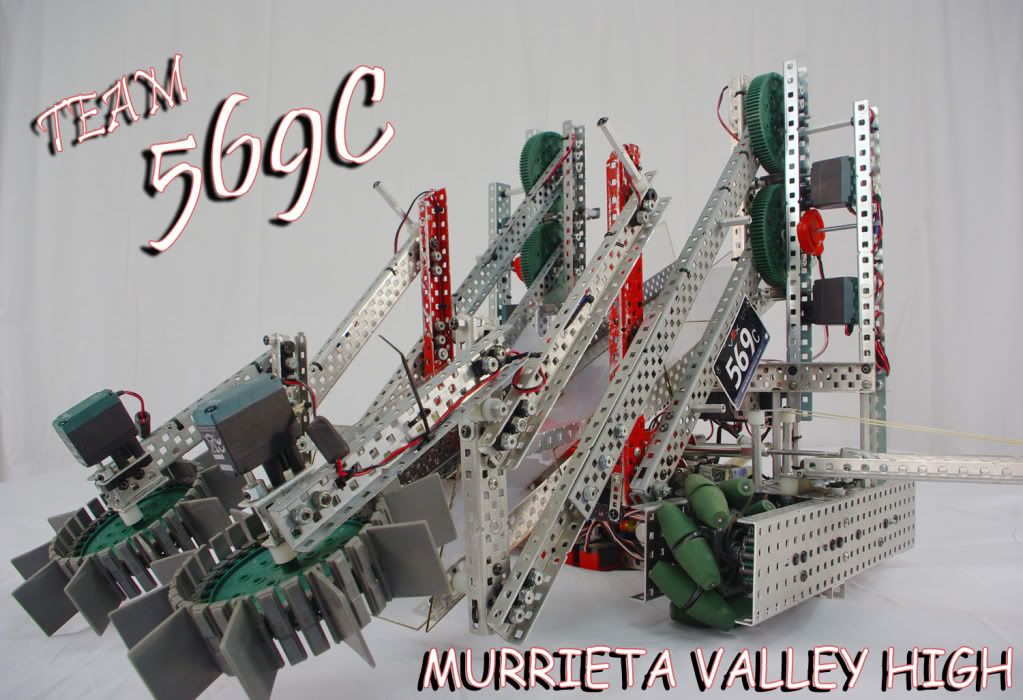 Back Isometric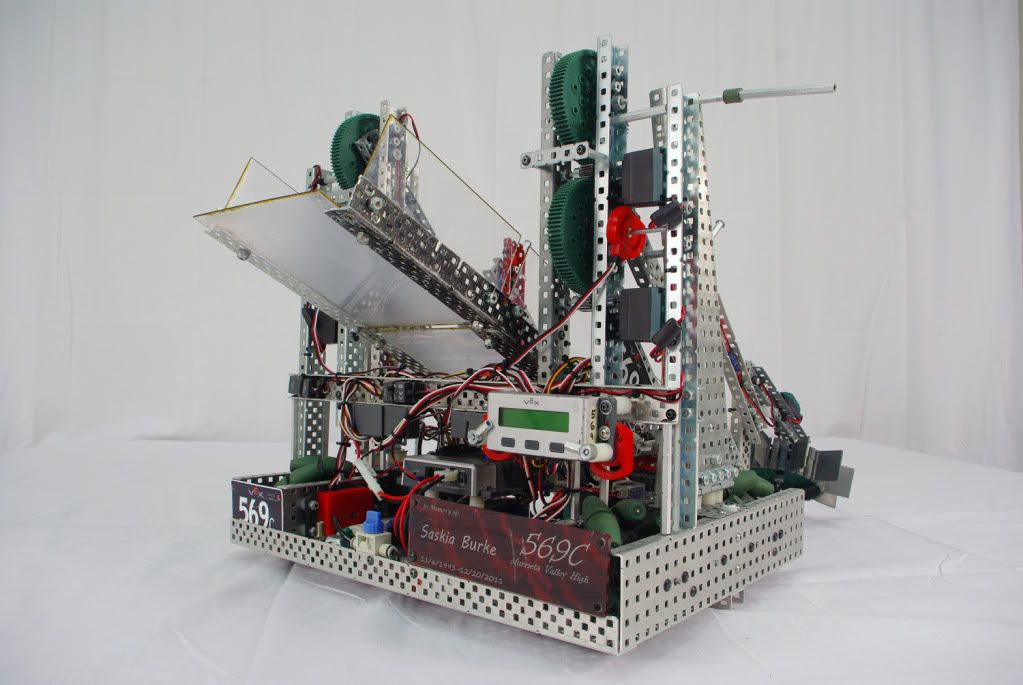 Wingspan


wings by Devin Catron, on Flickr
Remodeled gear tower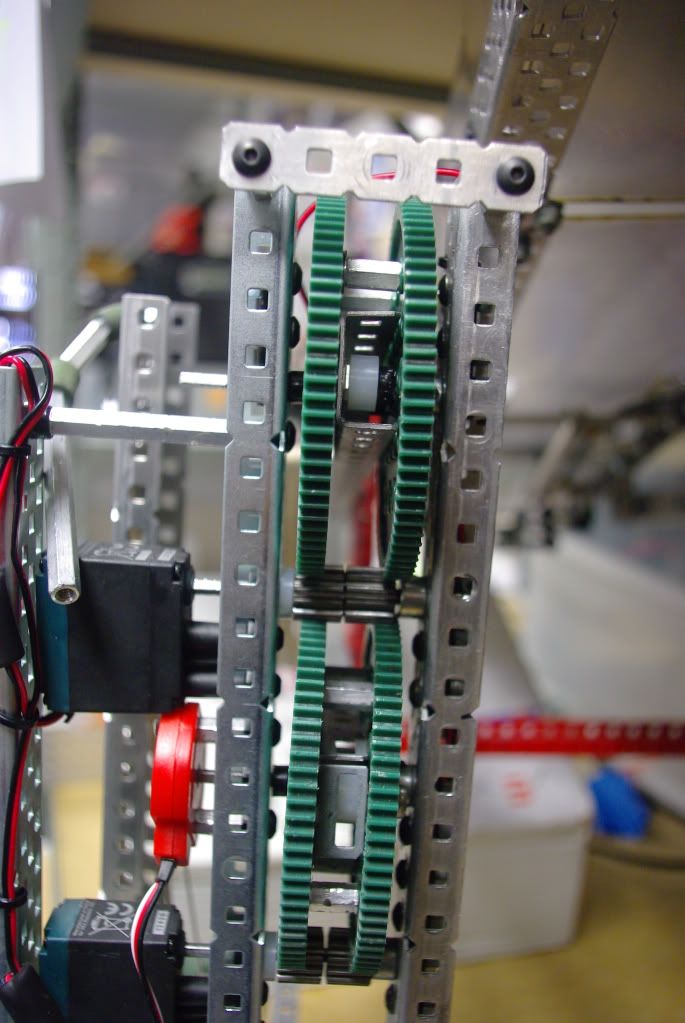 Stack assist


If anyone has any questions just let me know. Thanks