SG3 G: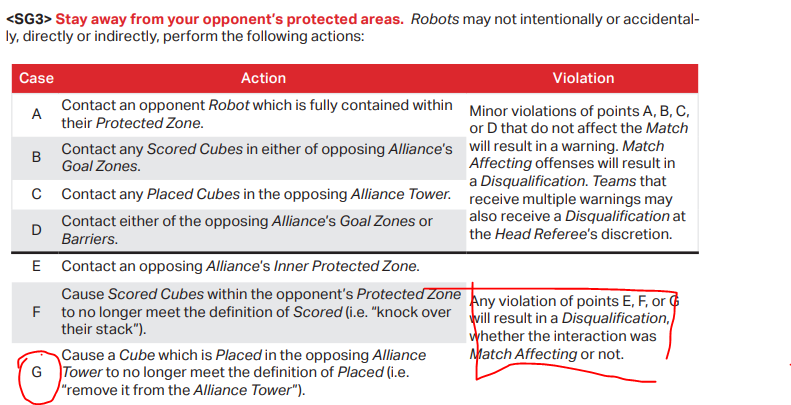 I was at the field but I didn't actually see this happen. The red bot hit the wall on their side of the field, and this deplaced the cube in the blue alliance tower.
It didn't affect the match, and none of the refs saw it so it was a moot point. But if they had, it seems that this would clearly be a DQ.
Has anyone else seen this?