Hello Karthik,
While watching the livestream of California's Clash in the Canyon event, during the semifinals, I noticed that Team 62 was getting pushed about for more than 5 seconds, and it didn't look like they could get out.
UPDATE: I have talked with Cameron and he confirmed that he could not get out of his pin while actively attempting to escape.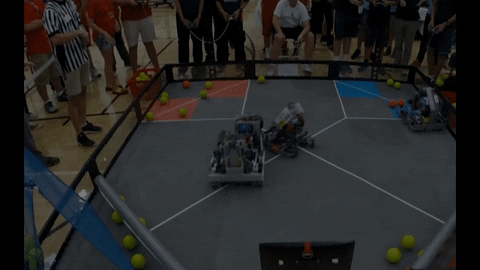 According to the definition of pinning and the definition of entanglement:
could this be considered pinning or a form of entanglement?
If it was mach affecting, should they be penalized for pinning them and pushing them into their protected zone?
Is pushing another robot in a 'Friction Pin' of sorts, where they can't escape, a legal strategy if done for more than 5 seconds legal?
Another question, would I be penalized for pushing someone into their zone?
Thank You!