Ever since we started building our snail bot for this season, we had concluded that fast cycling would be the key in dominating matches. But in order to make driving easier, we decided to create something that would index for the driver.
Breakdown:
In order for auto indexing to work, we needed to have the top rollers controlled by different motors. This allows us to stop the top roller once the line tracker detects the ball while keeping the bottom rollers spinning. With this, we are now able to achieve a consistent index of 3 balls.
We placed 3 line trackers in our snail system: 1 tracker at the top roller, 1 at the middle roller, and 1 at the front intakes. When the top tracker detects a ball, it slows down the middle rollers and stops the top roller. Then when the middle tracker detects something, the front intakes slow down and the middle ones stop. Finally, when the bottom tracker detects something, it stops all rollers/intakes.
Last but not least, because of our indexing system, we are now able to run the top roller at 1800 RPM and the middle intakes at 600 RPM while still keeping consistent indexing. This allows us to have maximum efficiency and a happy driver
Video: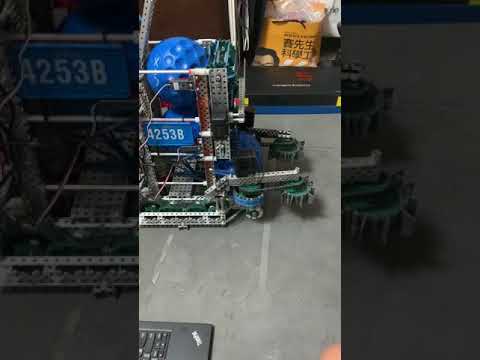 If anyone has any questions, feel free to contact me or @Ryan_4253B. Also, if anyone has any suggestions, please let us know!