I previously made a forum post about getting autonomous values by recording driver values. Here is the link to that forum post: Vexforum Post
When I try to run that auton code, the robot jerks forward and the motors don't move the proper way. I previously had a wait command for 20 miliseconds but that did not seem to make any change. How would I make it so that the motors move smoothly like they did in driver control? Why are the motors jerky? Is there any way to fix this?
Here is a picture of the code: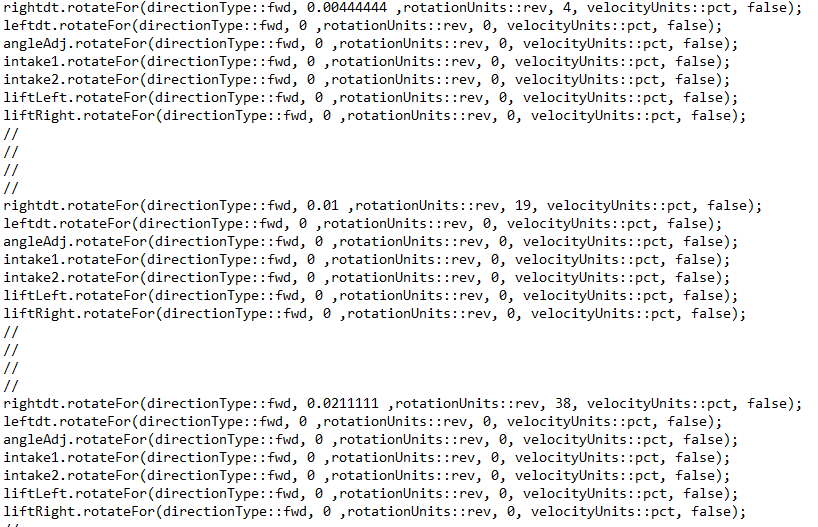 Note: Previously, I had the final rotateFor set to true instead of false but that also did not make a difference.