How would I put a 90 degree bend in a bar using Autodesk Inventor?
See this post

Thank you, but the bend part option is greyed out for the bar I'm using:
[ATTACH]7560[/ATTACH]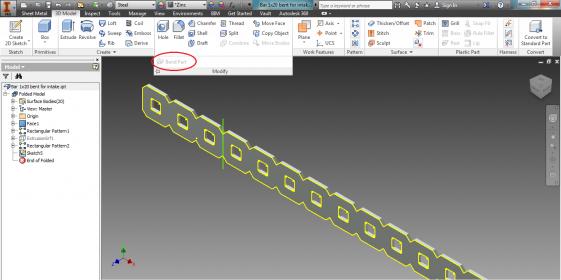 Where did that part come from? It looks like a folded model, ie. sheet metal or something, did you import from the step file or was that from someone else's library?
I got it here:

under resources: 2013 Imperial
I tried your method in 2013 and 2014 and it did not work in either
I attached the part
Bar 1x20.ipt (354 KB)