Dear all,
Our competition is coming up tomorrow but for some reason my computer has started having issues downloading programs to the Vex V5 Brain starting yesterday.
Everytime I try to download the code, only a red [download error] message comes up in the console (picture attached)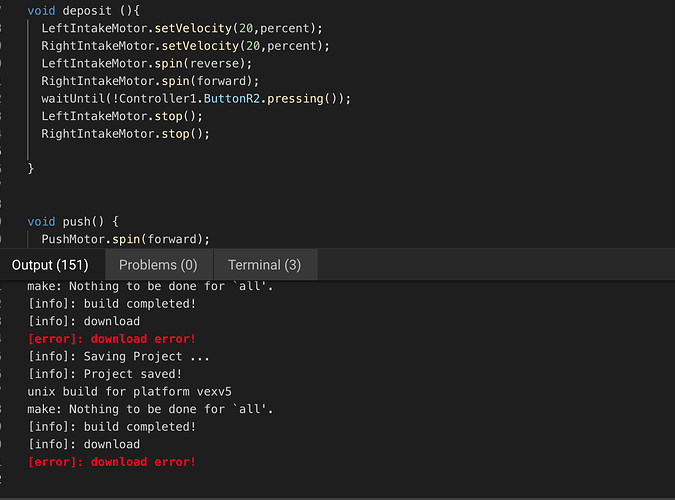 I double checked that this was not due to errors in the code, and trying to run previous code working from days ago also did not work.
I've looked into previous posts on the forum which suggest a firmware update, but there is no such option available for our brain.
Instead, the brain just displays the message " Ensure Battery is plugged into a wall adapter and charging"
Any potential suggestions to fix this would be greatly appreciated, Thank You!