We've now been using IQ Blocks for a couple of weeks in class and there was difficulty with programs not Downloading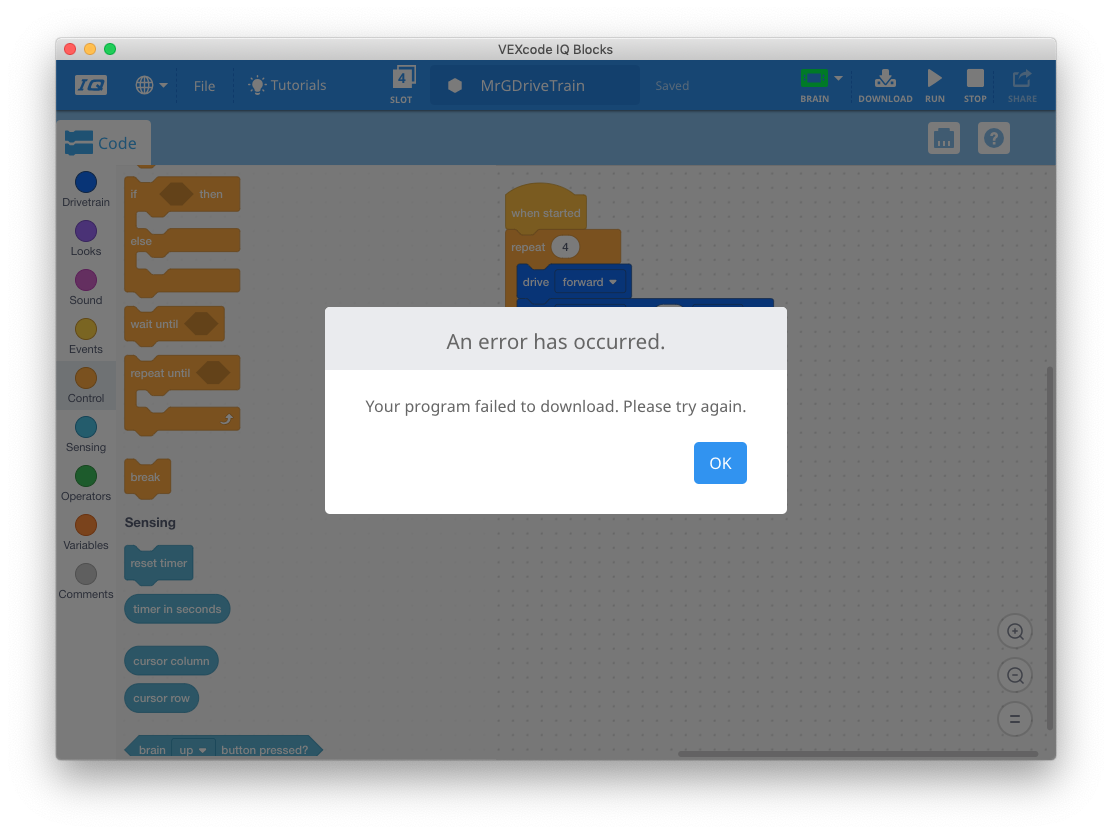 I have discovered that if there is a 'Break' block at the end of the Program, the above error occurs.
Are we doing something wrong? What we are looking for is a 'final' block that finishes the Program (so that the Robot is no longer 'running' and the display returns to the initial Menu Screen).
(On that note, every time that we download a program, the Menu goes in to Settings (rather than stay on the initial Programs screen) - would this be another bug?)
Thanks