I'd like to point out a bug in the VRC Hub Turning Point score calculator.
In the first picture, the right upper corner flag, when toggled for red (but also happens for blue) shows 1 point, while the flag to the left of it, i.e. the upper middle flag, is toggled for 2 points, as shown in the second picture. I thought this was weird, seeing as the low flags are at the bottom in the real game, yet when I checked all the other flags, the right column flags were assigned as low flags and the other columns the high flags, as shown in the third picture.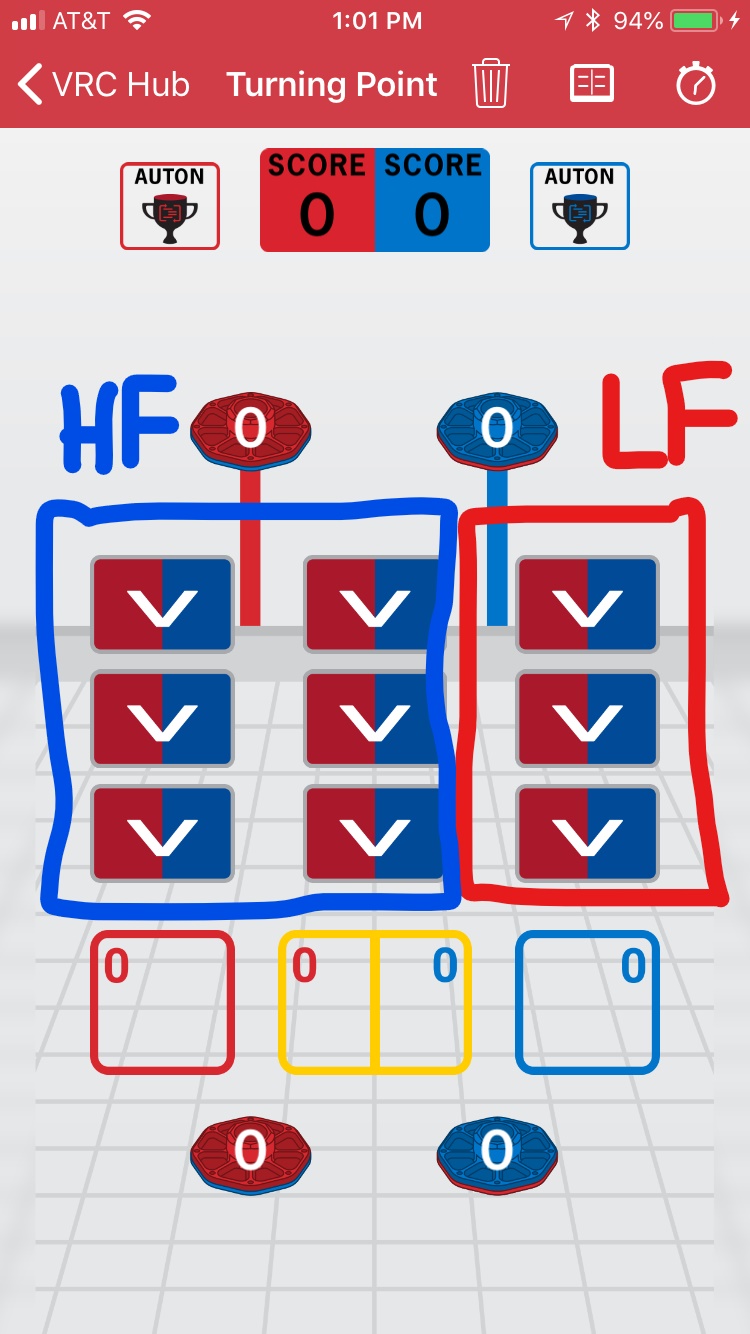 This is counterintuitive, as the scoring calculator should have the bottom row be low flags, like in the real game. Teams and spectators doing unofficial scoring using this app that are not aware of the problem would get messed up results and possibly a lot of complaints during the competition. I'd like to see this fixed.
I'm using an iPhone 7 with iOS 11, if that matters, but this calculator came out automatically without a full-blown update from the App Store, and the calculators for the other games work intuitively, so I suspect that neither the operating system nor the app itself isn't the issue here. If anyone using an Android has this problem also, please post here.