When calculating change in position due to strafing, most sources just use: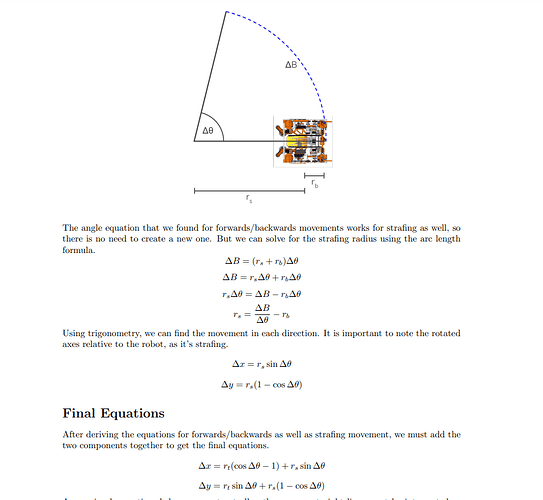 That is, they use the change in distance with the back motor encoder, find the radius and apply the law of cosines to find the change in x. But when they combine this into one equation, they use the same theta as used for the two side tracking wheels. If you look at where it says
final equations" there is only one theta variable used, for both movement and strafing. Purdue, JAR, Lemlib and other sources seem to do all the same thing. But this makes no sense. The heading for forward and backwards movement has nothing to do with the heading for side to side movement. Why do we then use the same theta value for strafing and movement?