Custom designed trophy for Caution Tape's first ever hosted tournament.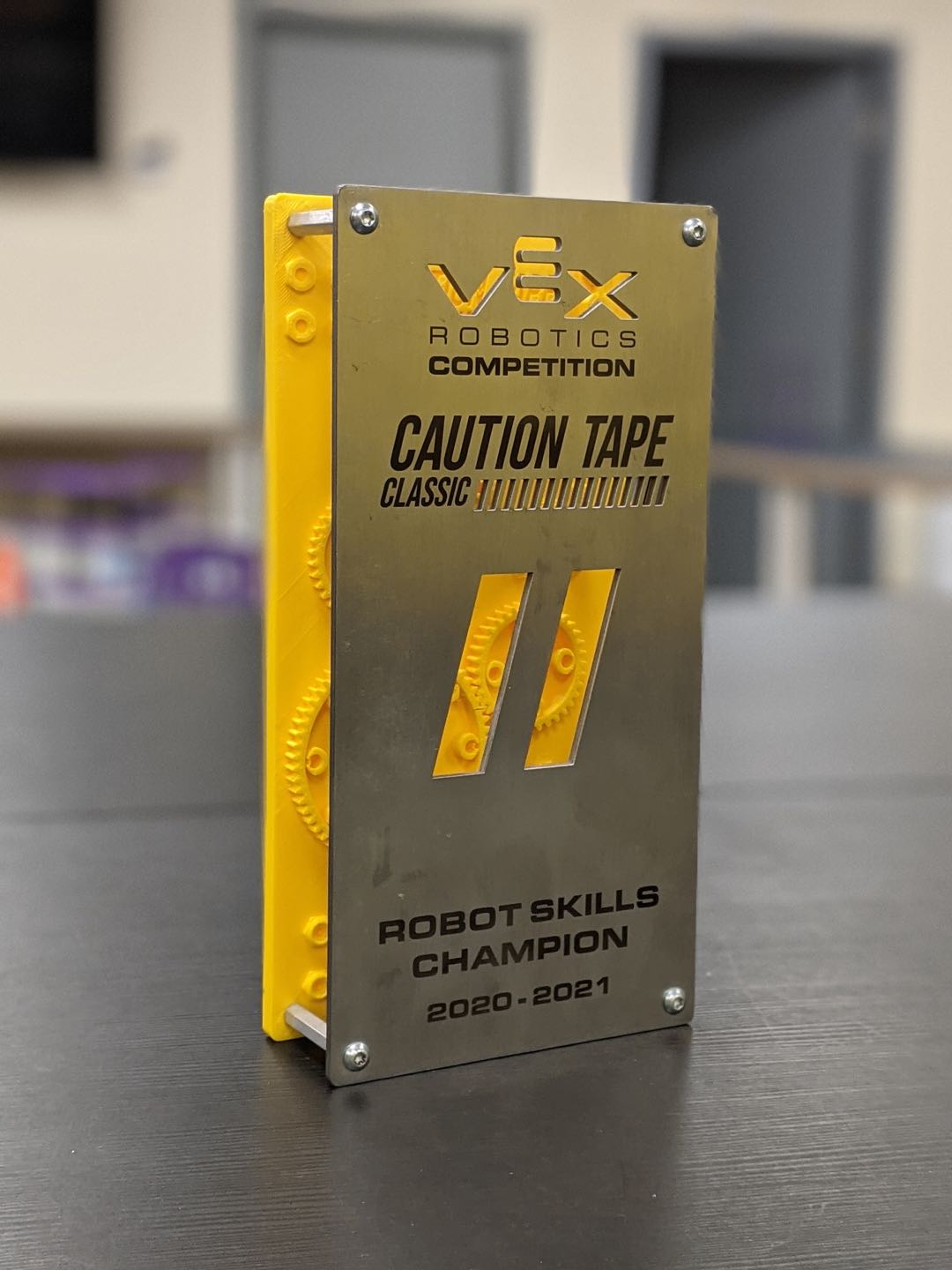 POG trophy
Did yall 3D print the yellow bit in the back?
That is one very cool trophy
Yes. the yellow back plate was 3D printed.
that looks really nice. Maybe my org should do custom trophies
that looks awesome, love it.
Nice! Would be great topic to showcase custom trophies for events, past and present!
Those look awesome! Here are some trophies we made for an IQ event earlier this year:
The acrylic plate was originally planned to replace the award plates on a standard IQ trophy, but there was a trophy-ordering mixup so we had to design these at the last minute. Still I think they turned out really well! I'd like to experiment more with custom trophy plates once we're back to hosting in-person events.