Hello
One of the problems that struck me about the hood/snail bots is that youd need to eject the balls at quite a high speed for them to travel upwards, over the lip, and into the goal. I imagine that would be especially difficult to do for the center goal, which is strategically extremely valuable. My design lets you drop a ball in from slightly above, eliminating the need for an extremely fast flywheel or indexer.
This cad is still pretty rough (missing motors, few parts clipping into each other) and I'm definitely going to add more like a tray at the back to hoard.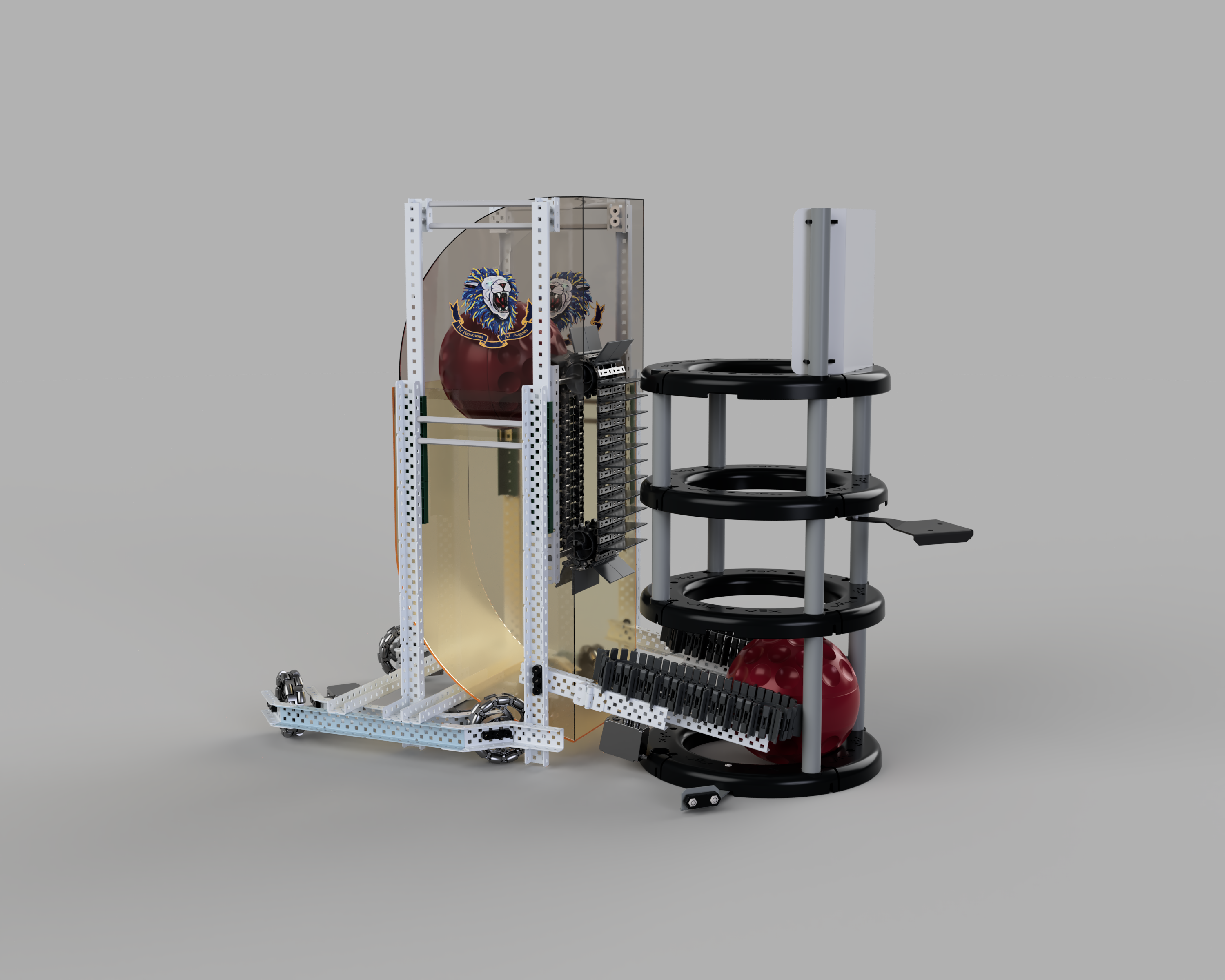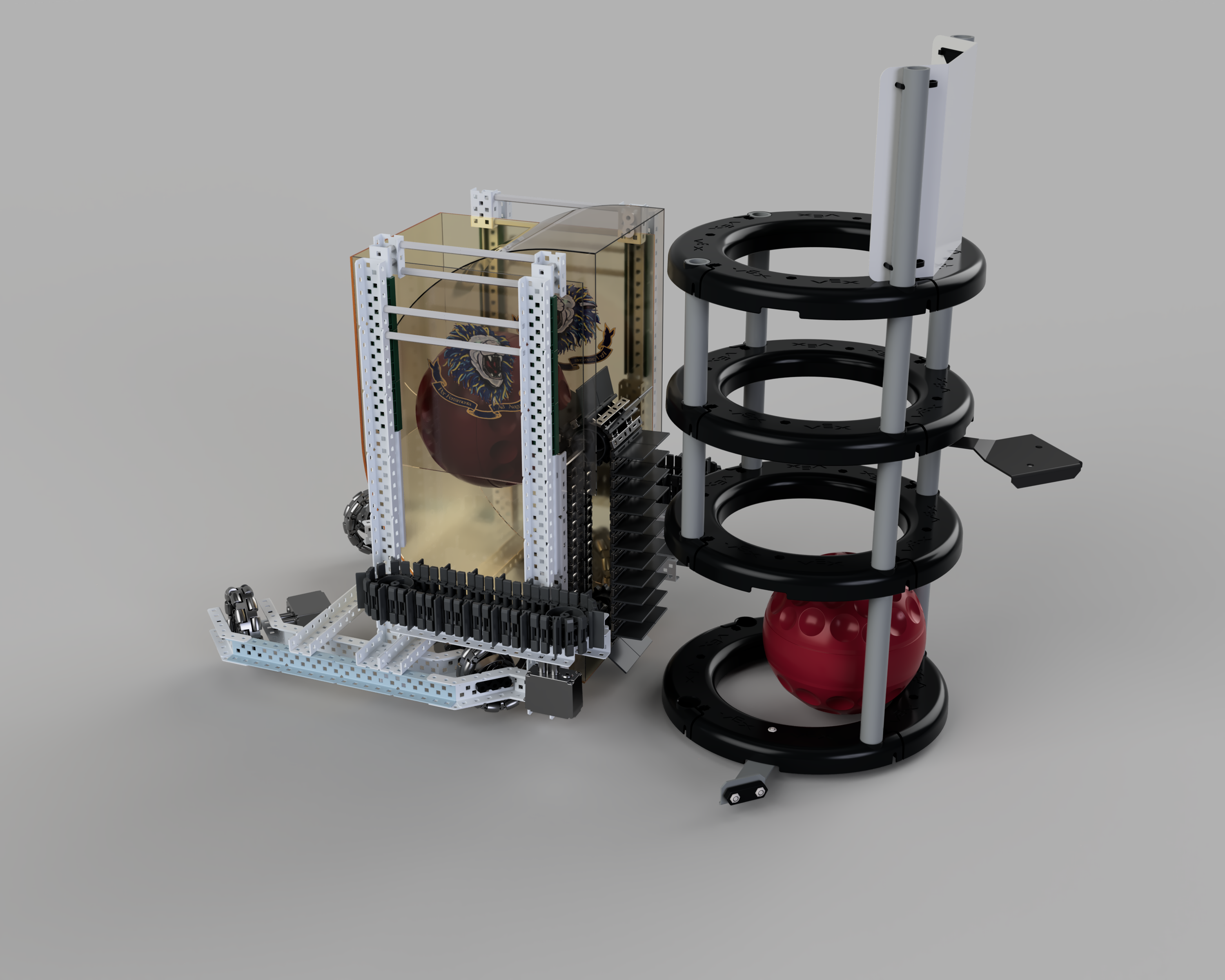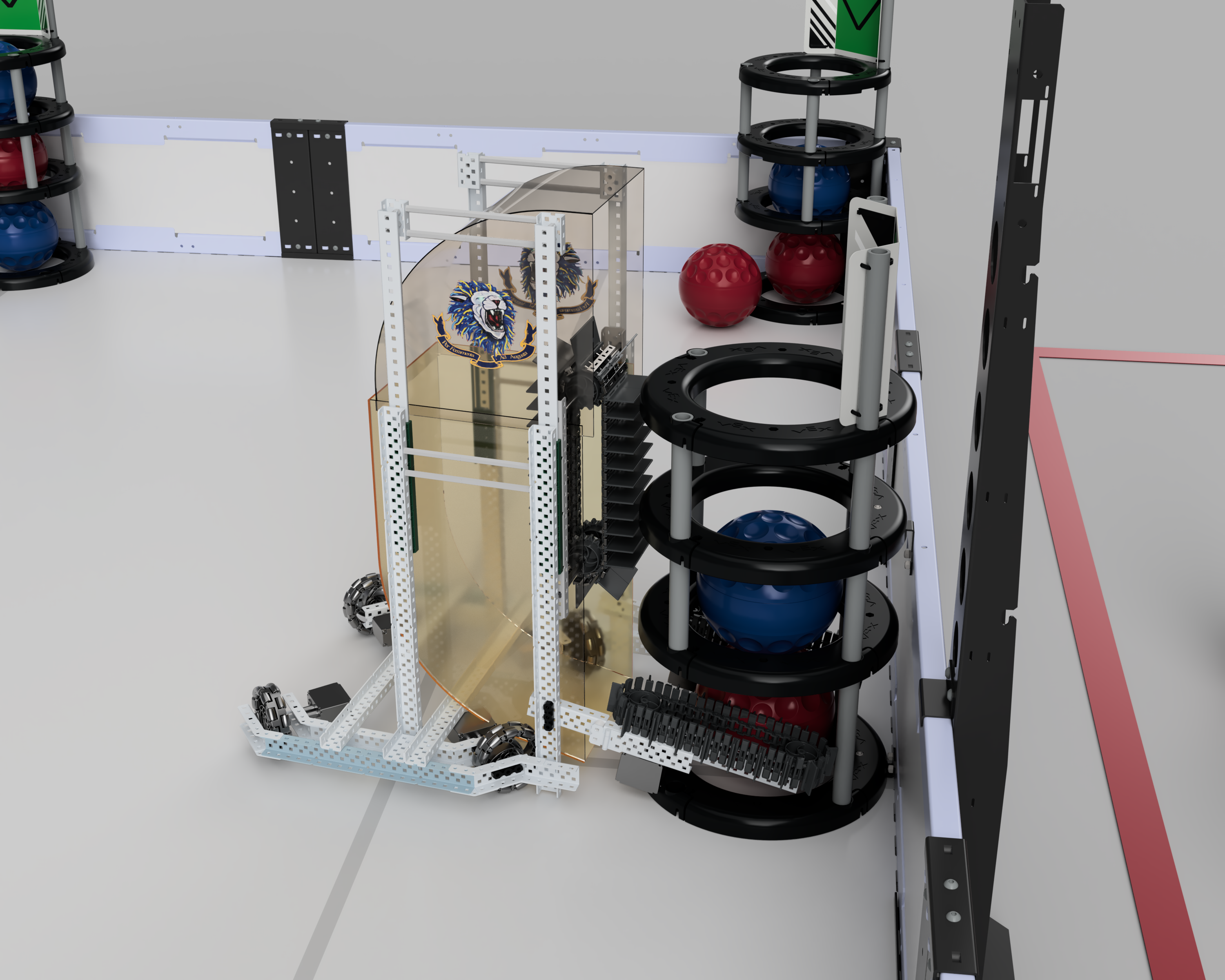 There's obviously going to be center of mass problems in its current form, but as I said I plan to add stuff to the rear, and if i had to I could rearrange the supports the linear sliders are on.
Thoughts?