I'm not sure if this is the right topic, but I need some help changing the speed.
The speed is much too fast and I'd like to use the blocks to change it. I'm pretty new to VEXCode and/or Scratch programming.
I'd like the functionality of the buttons to stay the same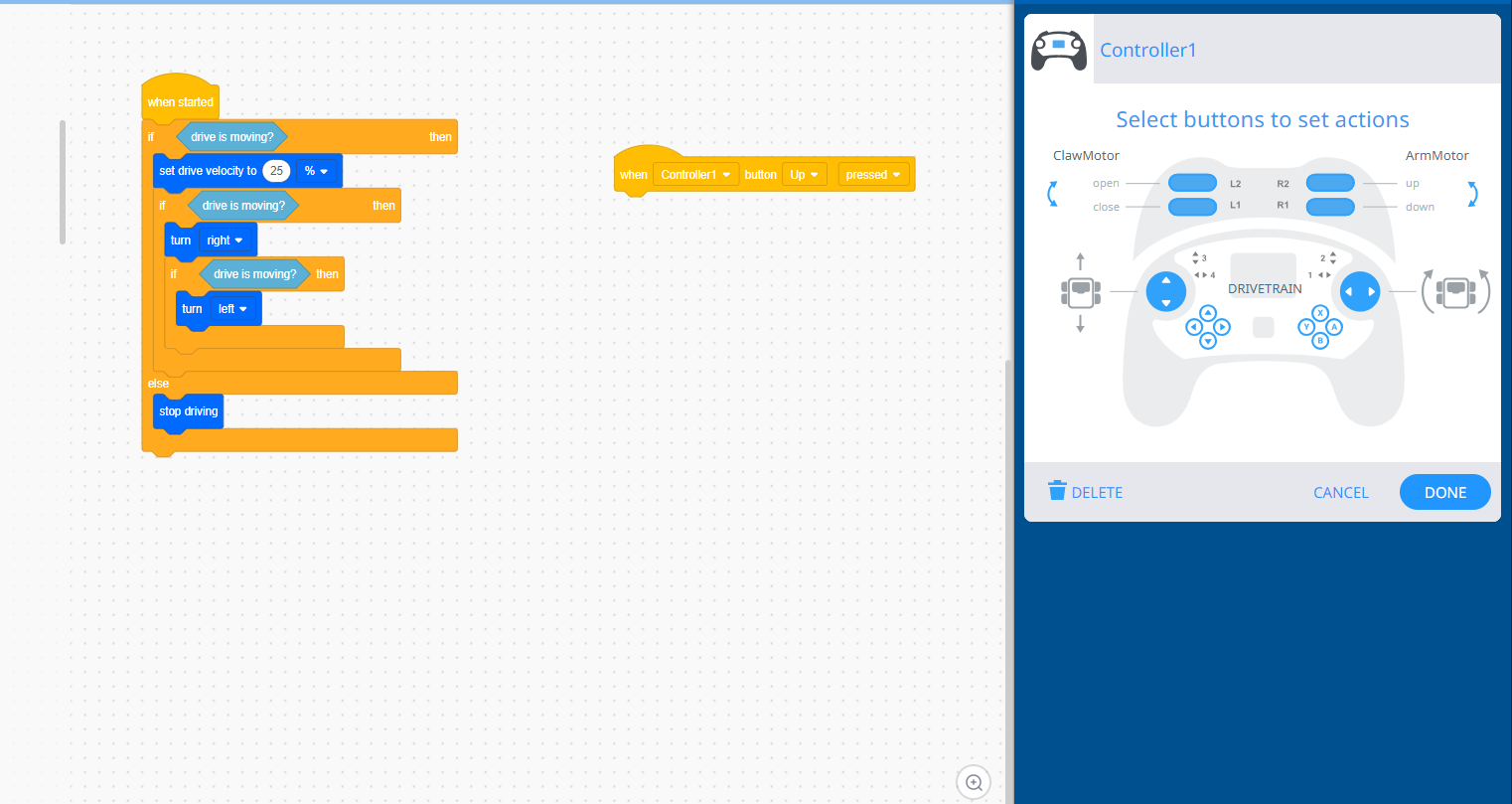 Thanks!