Video Evidence from two viewpoints.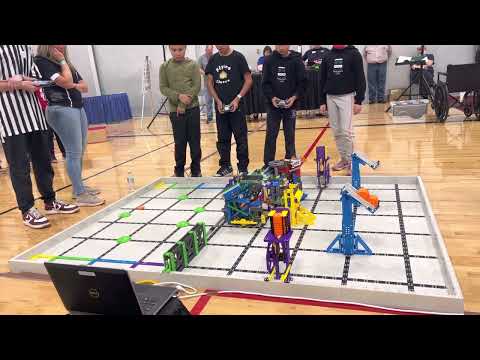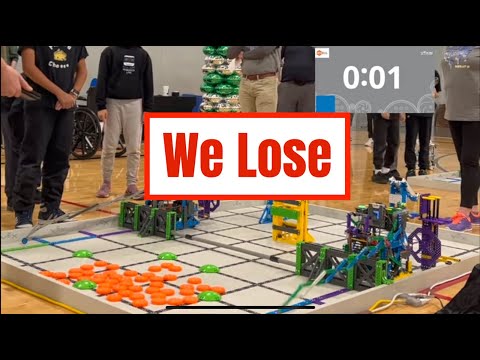 My son had never broken down and sobbed uncontrollably from frustration before at a Vex event.
Until now, at this weeks Create US Open.
Teams 22698A and 95133B played their hearts out in match 17 of the ES finals at US Open.
They gave it their all. They knew they didn't win 1st but their efforts would have resulted in a good score regardless. They would have been second place and could take a trophy home. Something to be very proud of.
Match complete, controllers down. Kids celebrating. One of the referees had given the children a thumbs up, congratulating them on their game indicating their touchdown was valid and successful.
For inexplicable reasons, another referee decided to call over the first referee to dispute his call.
The kids were completely tense, standing in shock wondering what was wrong.
The news hit. One of the referees decided to not count their touchdown. She stated that the touchdown grazed the divider between zones at the buzzer before settling in the 4 point expansion zone.
This match, Just like every match before this the kids touchdown settles in the 4 point zone and touches nothing else.
My son calmly explained that in the game manual the result of the touchdown is when the robot is at rest. No motors running, no autonomous code engaged, controllers down.
The response of the referee to my son was
"It was nice of you to argue but my decision is final".
That was when my son broke out in tears. This was unfair. He was polite. He was respectful. He himself did not argue, he just stood by the game manual. He did not expect peremptory behavior from an adult that had complete power over him.
For 3 days, all we heard from the Create Foundation was that Vex is a student centered event. They wanted to see and hear the kids. They wanted the kids to talk to the judges and the referees. Adults could not talk to the officials or coach the kids from the sidelines.
As parents and coaches we honored this.
We agreed with this.
We respected this.
We applauded this.
Now when my son had the courage to advocate for himself, his team and his alliance this was the treatment he received.
My son is apprehensive about worlds. He isn't sure what he did wrong to get treated the way that he did. He was dismissed without consideration.
How can I explain to him that he can trust that future referees will honor the rules and not hurt him if he does everything correctly?
As adults we have to do better. We have to trust our kids. When they do the right thing, we should be able to admit our imperfections , mistakes and do right by them. We tell them it is safe and ok to challenge us.
Thank you to the coaches, event partners, judges and parents who support and encourage your children. I especially thank anyone that would not be dismissive, would imagine our children as your children and what they felt.