After a few weeks of boredom in quarantine, I finally finished my first full cad design!
Robot size:
Approximately 12" x 15" x 16.5" not including polycarb skirts/bumpers
Motor Distribution:
4m 200 rpm drive 3:5 on 3.25" wheels
2m 600 rom intakes 3:5 on 18t sprockets
1m 600 rpm spindexer 3:5 on 6t sprockets
1m 600 rpm flywheel 3:1
1m 600 rpm indexer 1:1 (might change later)
Sensors:
Vision sensor (not shown in cad) - detects color ball to be indexed
Odom wheels
Line sensor below intake to detect intaking of balls
Gyro
The robot is basically your average snailbot, but instead of the balls following a linear path up to a flywheel, they are held in a sort of loop which spins in order to index the balls. When designing the robot my teammate and I too a lot of inspiration from 2020 robots such as 148 Robowranglers and 254 Cheesy Poofs. The advantage of a robot like this is the higher capacity (7 - 1 right before flywheel, 4in spindexer, and one in intake) and the ability to choose which ball in the system in going to be scored last. This same ability also makes hoarding possible while maintaining your ability to score.
The Flywheel and indexer are powered off the same motor, through a single direction gearbox that utilizes the inertia of a 60t gear to shift a 12 gear between two connected 36t gears, with another gear directly driven off of the motor. This allows one output to spin in two directions and the other to spin in only one. If you want more information on this type of gearing I would highly recommend watching this video .
The hardest part of this CAD was making a single motor flywheel and indexer fit inside the size constraints created by the enormous spindexer in the middle of the robot. my first iteration of the gearbox was directly next to the flywheel. This would also work compared to the current design, but it would have put the robot at about 17.8 inches which is only a little bit sketchy. my second idea was to put the gearbox directly connected to the indexer, but that appeared to be impossible due to all of the drive motors in the way.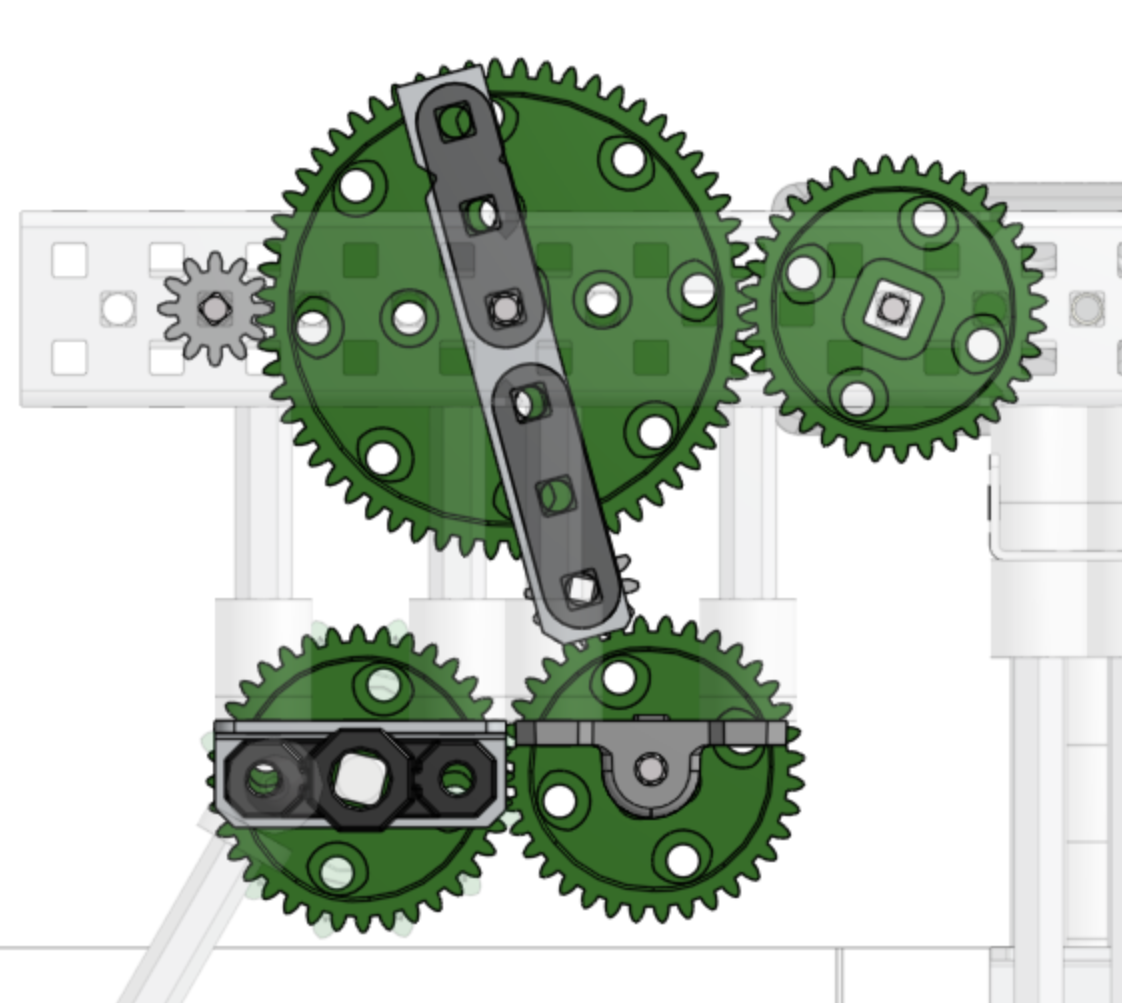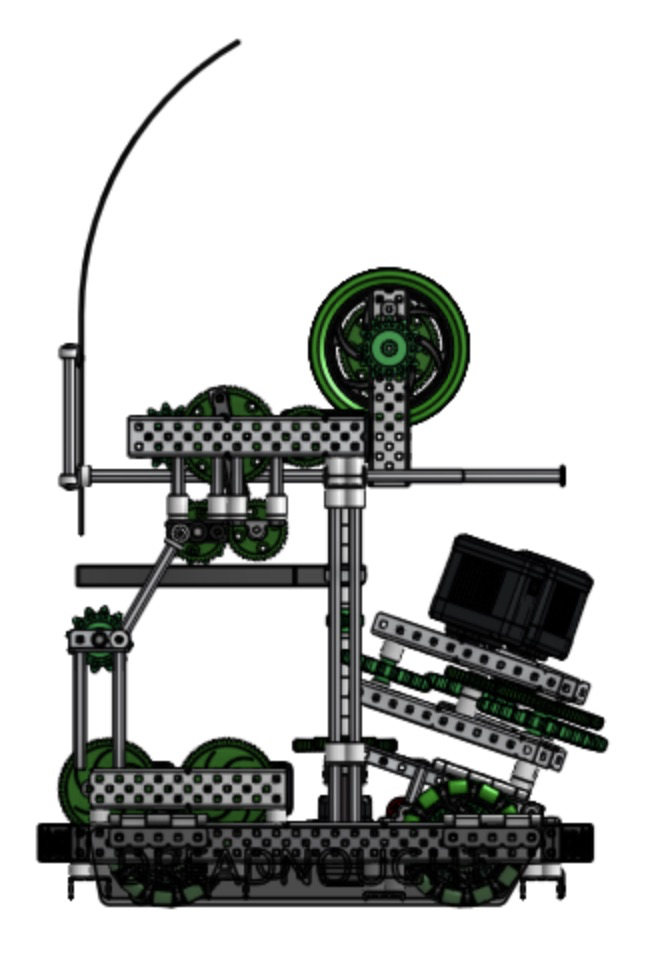 Feel free to ask any questions!