"Non-shattering plastic from the following list; polycarbonate (Lexan), acetel monopolymer
(Delrin), acetal copolymer (Acetron GP), POM (acetal), ABS, PEEK, PET, HDPE, LDPE, Nylon (all
grades), Polypropylene, FEP; as cut from a single 12" x 24" sheet up to 0.070" thick."
In regards to this rule, we would like clarification on "a single 12" x 24" sheet." Does this mean all the plastic on our robot must be cut from the same type and thickness of material? Or can we use multiple different types, ie. Lexan and ABS, but make sure all of it is able to fit into 12" x 24" rectangle if taken off the robot and laid out?
We would like an official ruling as this pertains to our worlds robot.
I found the following from Karthik but would like an updated ruling for this year.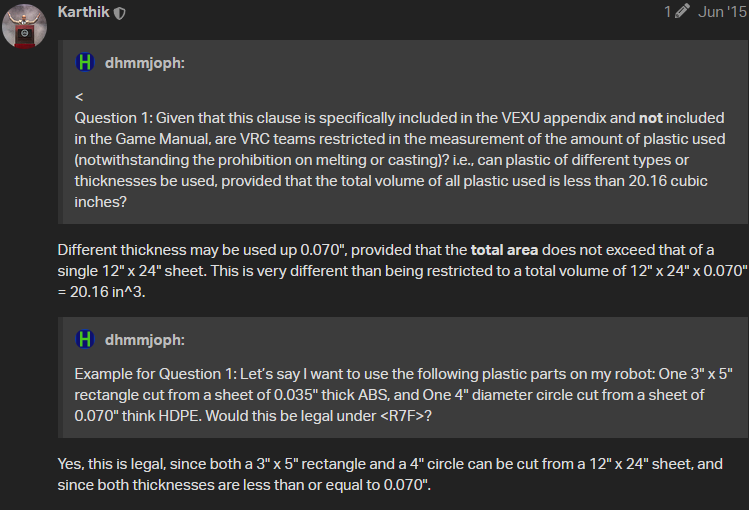 Thanks!