After running out of tank-tread paddles I have been investigating alternatives, these polycarbonate replicas are VEX competition legal, easy to make and above all work very well.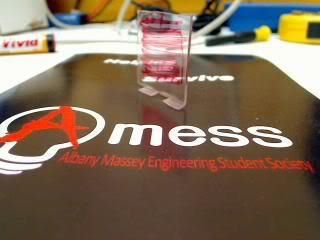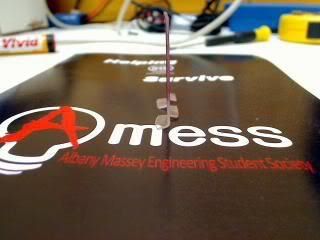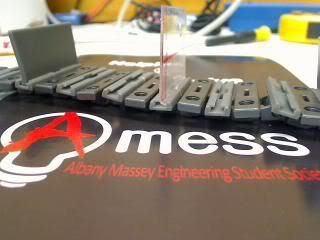 These are really easy to make;
Cut polycarbonate to desired size.
Clamp in vice with 2-3mm out the top.
Run 4 cuts vertically into the plastic.
Bend tabs over with a hammer, alternating sides.
hammer tabs flat to vice to produce clean 90 degree corners.
trim tabs to fit into slots in the tank-tread flap holders.
Use cable ties to prevent the flaps from sliding sideways out of the holder.