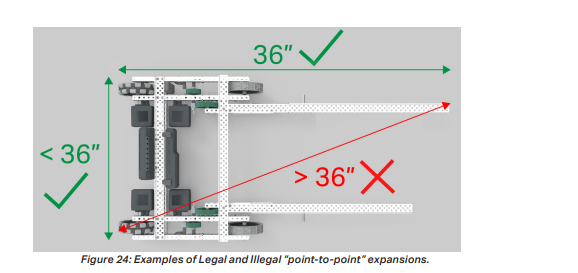 Is this picture saying the bot is illegal or legal?
The bot is illegal as there is a point-to-point distance that is greater than 36". It's definitely not the clearest diagram about how the expansion limit works lol.
I think the illustration causes more confusion than it should by having two check marks - there should just be a big X and no other marking than showing more than 36" horizontal measurement.
There should also be a similar diagram showing a robot that falls over and exceeds 36" measurement during a match, and therefore an infraction.