We did that too during practice. I think our teacher said it counted.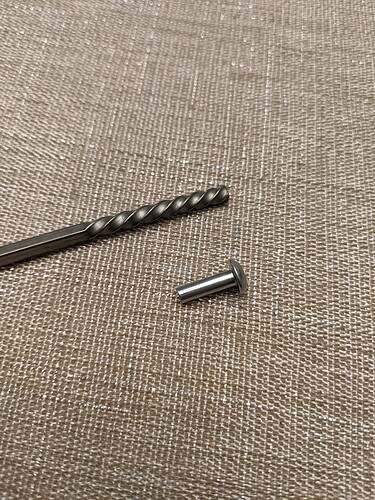 A picture is worth a thousand words, in this case a shaft!
The first is a product of trying to lift a mogo with a forklift as a low strength shaft. Bent the axel till it broke
pretty funny if you ask me.
The second is a regular vex screw that we just found in our screw bin, it's un-threadded! What a strange sight, maybe worth something. Just a manufacturing error.
It does not count. It happened to us at states and it did not count.
putting in work at the gym i see
Dude what do you do with your flywheel
Pls don't take this out of context
We have some of that too.
Our previous robotics building was set on fire because one of the students didn't like the teacher (that teacher has since retired).
The new robotics teacher (an awesome guy, so not in danger of having his classroom burnt down) has some melted nameplates hanging on the wall and a box of what we call "fire metal": metal that was not burnt by the fire, but was superheated by it so it is now super strong, but super brittle.
Fyi, that metal is not compition legal
It's about drive, it's about power
This is the most cursed thing in this thread.
Yeah it's not very useful anyway. Either way, we don't use it.
goal rush v.s. pole
But still, why?
the pole wins and this is why our robots frame is bent. also the pole is there bc we are a private team and there isn't a spot in my house that is 12x12x12 that doesn't have a pole so yeah we just cut a hole in the field.