In order to help assist teams in VexU and VAIC with generating tooth profiles for custom sized gears that will mesh with the existing lineup of vex gears, I have created a configurable gear file that parametrically generates gears of any number of teeth and thickness.
It can be found on my grab-cad page at the following link:
https://grabcad.com/library/vexu-configurable-custom-sized-gear-1
By dropping this inventor part file into an assembly it will prompt the user to select the number of gear teeth and thickness. By default I added options starting at 18 teeth and increasing by 6 teeth until 90 teeth is reached, and two thicknesses of .25" for standard and .5" for high strength.
The 18 tooth gear will provide a pitch diameter of .75 inches and every subsequent size will increase the pitch diameter by a further .25 inches. I have also added STL files of these options.
Furthermore, by adding an entry into the table of the part file, any tooth size and thickness can be generated.
The Process for doing so is as follows:
Step 1: Right Click the "Table" in the model tree.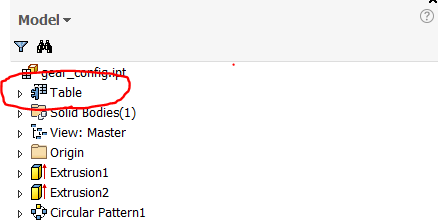 Step 2: Click on "Edit Table"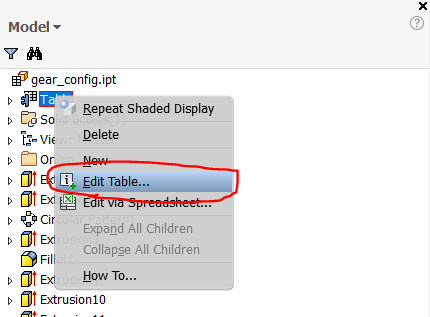 Step 3: Scroll to bottom of table, Right Click to "Insert Row"


Step 4: Enter values for Teeth number and Thickness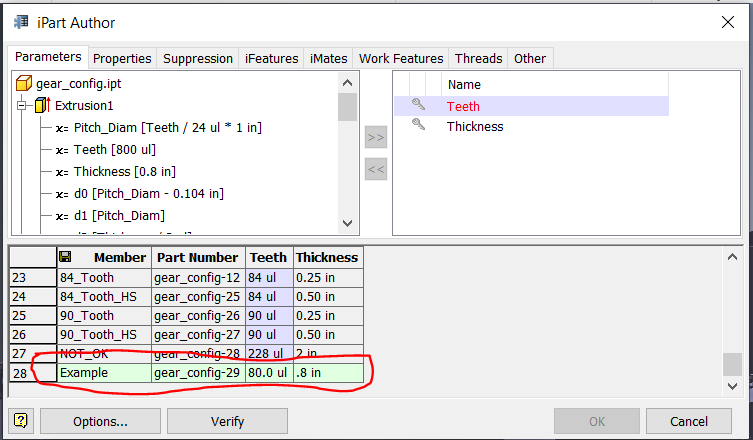 Step 5: Hit "OK" and accept any prompts that pop up. The gear will automatically generate.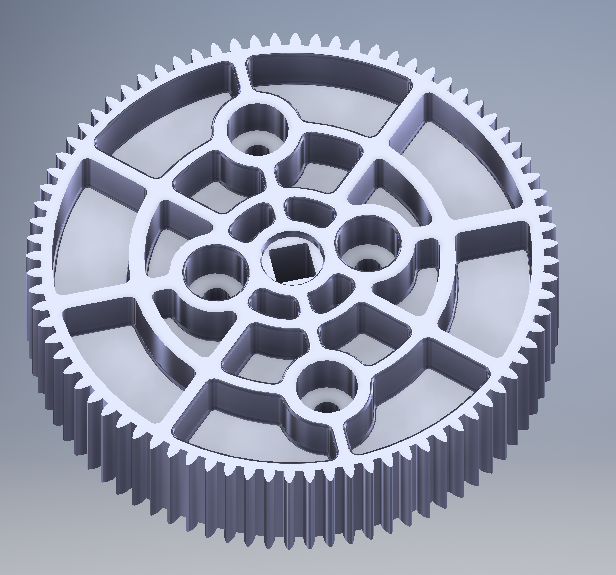 Example: 80-Tooth gear with .8 inch thickness.
.
.
Additionally, to check the pitch diameter or to add your own formulas for adding custom features to the gear, you can go to "Manage" and then "Parameters".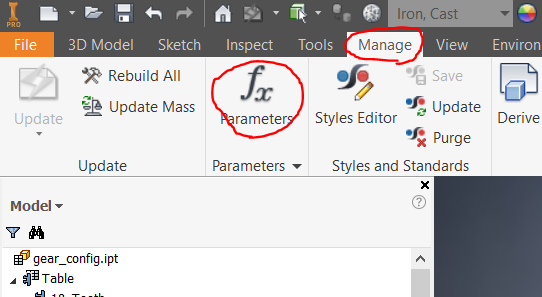 Under the "Model Value" column you will see the pitch diameter. You will need this number when spacing holes for custom gear sizes.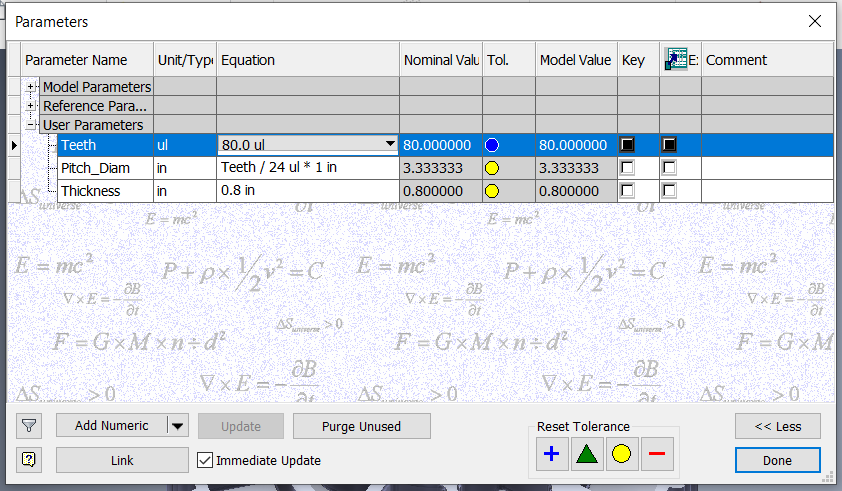 Please note the intent of this is to help teams with establishing the profiles for building custom sized gears, I intend this file to be modified as teams see fit for their specific applications, and as such I did not optimize these parts for 3d printing, although they can be printed but may require supports structures.