Lol James, this thread is having a productive robotics discussion for once, can't we just leave things well enough alone?
Agreed. I don't see why tangential discussions should not be allowed in a Chit-chat thread, as long as the discussion is productive. There have already been many discussions on more insignificant topics.
Productive robotics related chat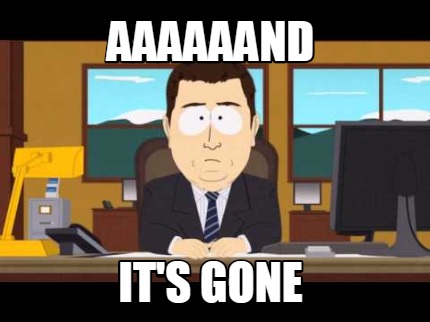 Before it was the forum flame grilling Middle Schoolers and Freshman, as shown in this meme by Justin_8878M.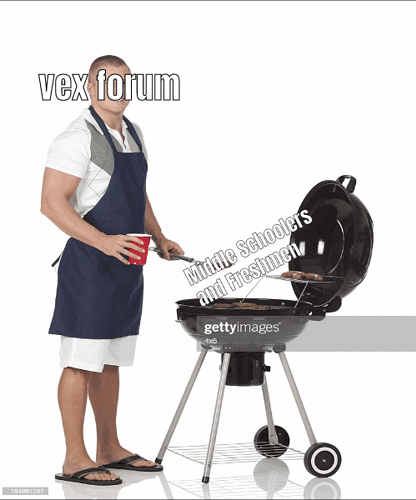 But now, after a wave of new users such as @RingLeader42, @Stellae_Luna, @BobbyfromJamaica and a few others the traditions of flame grilling have changed. Instead, it is this.

Some incidents that are proof of this are shown below.
Those quotes only tell part of the story. You will need to read the threads to understand the level of flame grilling.
I am hungry, and I need to go flame grill my lunch.
Cheers!
Or just Taran flame grilling his gears and wheels…


When the team member who never shows up at meetings finally shows up, but the first thing he does is break the robot.
You:
fam, my team used a 6m drive and it still burned out lmao
robot weighs like a sandbag (cuz a lot unnecessary metal)
new drake truth table meta
Welcome to Detroit Urban survival training, and today I am going to show you how to defend in Vex Tipping Point
When you build an awesome robot that can score all the possible points in the game, but then you look on YouTube and realize that everyone else has the same design: