This is my new robot that turns by braking on one side at a time. http://www.youtube.com/watch?v=uAfTumS7i6g&eurl=http://www.youtube.com/my_videos_edit2&feature=player_embedded
http://www.youtube.com/watch?v=8XeSZNJd4c0&eurl=http://www.youtube.com/my_videos_edit2?ns=1&video_id=8XeSZNJd4c0&next=%2Fmy_videos2%3Fpi%3D0%26ps%3D20iurl=http://i1.ytimg.com/vi/8XeSZNJd4c0/hqdefault.jpg&feature=player_embedded
Pictures[ATTACH]1106[/ATTACH]
[ATTACH]1111[/ATTACH]
[ATTACH]1116[/ATTACH]
[ATTACH]1121[/ATTACH]
[ATTACH]1126[/ATTACH]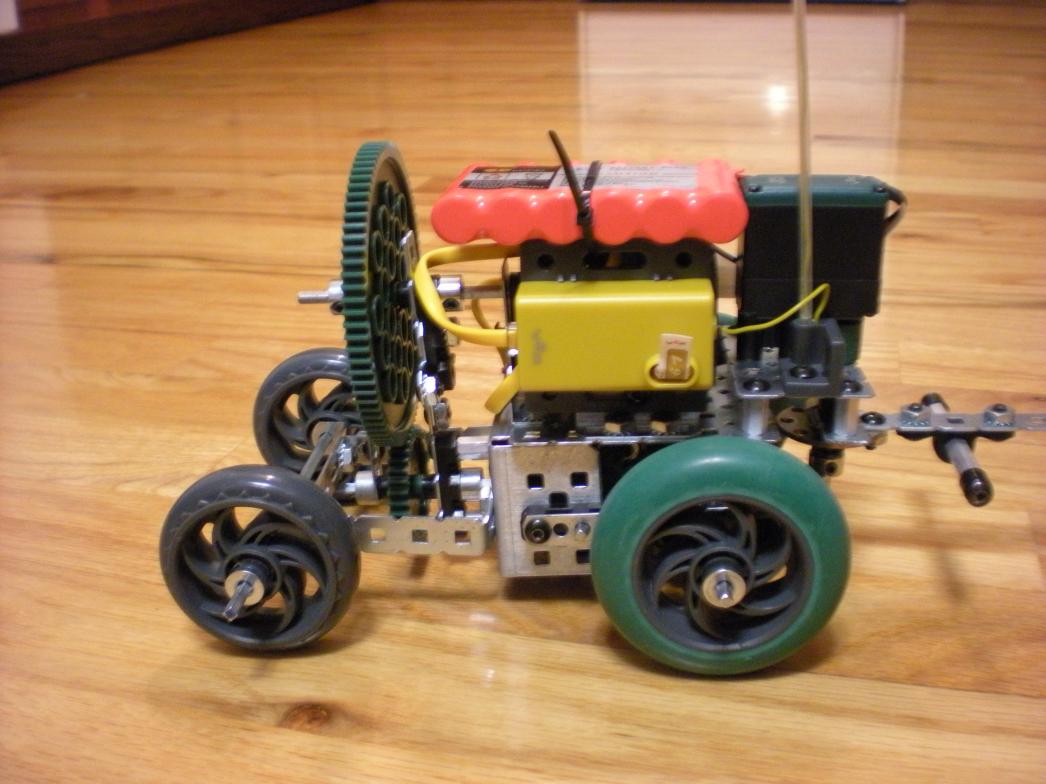 More pics
[attach]1131[/attach]
[attach]1136[/attach]

That's cool. Did you get the design from someone or did you think of it yourself?
i design all my robots myself
That really is quite ingenious
Some improvements:
Reduce the number of gears required for drive. Lesser gears = lower loss
Able to vary amount of friction applied to the wheel to have varying amounts of slip.