So something more like this (?):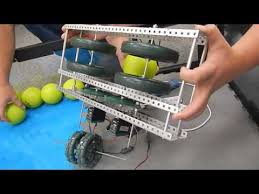 I could be wrong, but the consistency between shots (in other words, the repeatability of a trajectory) doesn't depend on the configuration of the flywheel (to an extent) but rather the software running it.
I like to think about problems in the context of physics. So from my limited understanding and generalizations of the problem –– how "straight" the ball will go depends on a few things. Are you referring to the flatness of the arc of the shot? That depends on the exit angle and exit velocity. In general, all trajectories of projectiles only depend on the horizontal force vectors acting on the projectile (for the most part it would be air resistance but that's negligible). Gravity is the only force acting on the vertical component and it's constant. This diagram illustrates it better.


Most other forces are negligible but unless you have an "umbrella" hood (refer to MJS robot), the main thing controlling the consistency of shots is the software powering the motors and the mechanical reliability (for lack of a better word) of the flywheel.