What is your funniest design??? Enter a picture or describe it!!!
One of my teammates made a mini robot that waddled around by spinning a screw on each side with a motor kind of like legs, it was powered with a backup battery and was adorable. I'll post a picture when I can.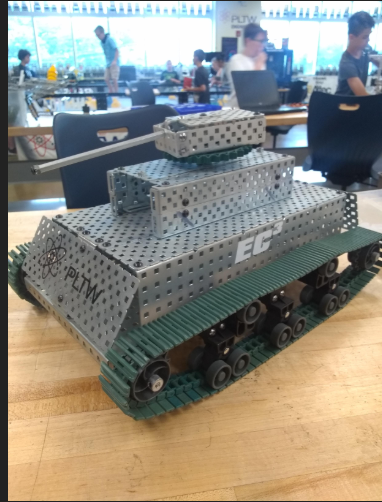 @Foaming_Hippo did this. All credit goes to him/her
Ways. Dark and mystical ways.
Phranq is definitely my most favorite robot of all time
It would drive 2 wheels up onto the platform and use a small directly driven arm to push itself up onto the next platform. This arm was also used to flip caps.
Were you allowed to just RKO like that?
one team i knwe made a robot out of the many trophies they had won
Phranq's current revision is a two-wheel mechanum drive with a motorized, spinning metal Christmas tree.
Link? 20 characters need more
Bring in these funny designs!!!
A claw bot ferris wheel, It would pick up cubes at the bottom, then go arround the giant wheel continously getting more cubes and stack them somehow.
This is why my team dosent let our programer come up with ideas
I saw PHRANQ when my teammate and I were programming our IQ autonomous. That made my day.
One team in our region decided to have fun and not be competitive, so they built a model WWII PANZER. I wish it had photos but it was great to watch. It was so beautiful, they had to take the arm off for matches because it was outside of 18".
Another smol bot climbing
is that the only thing that robot can do?
I can also do low flags with the standoffs.
So much chaotic energy in one photo