Why wouldn't this work? I wouldn't recommend it, but it isn't illegal or impossible to build.
Because?? Missing a teaching moment here …
In this setup, the 18 tooth gear is working as an idler gear. Thus it has no effect on the overall ratio (the ratio is the same as if you only used a 12 tooth gear).
What you should do is instead use a gear on the same shaft as the 84 tooth to power the pinion (not the 84 tooth), so that the gear ratio will work.
Now would I recommend it? Well, it would have a lot of torque, but also would be pretty slow. So it really would depend on the needs of your robot (If this is going to be used to offload mobile goals, I would recommend a 4 bar or even a 6 bar as they are much easier to implement and get working).
You could try gearing your system like this, but I would suggest swapping your gear cartridges and playing with the tooth count of your powered gear.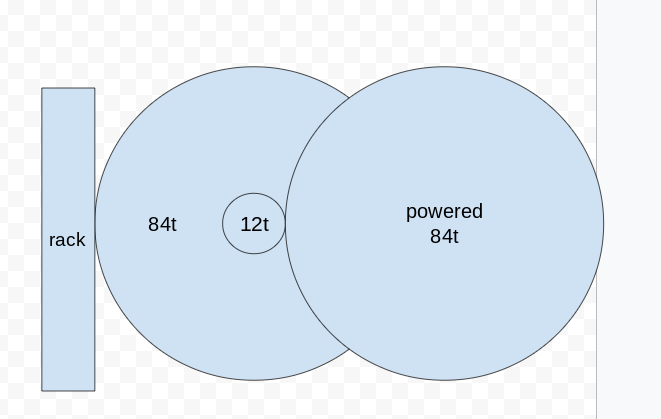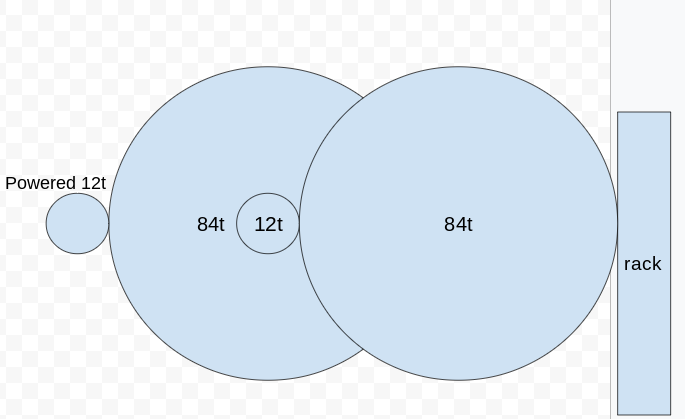 One of the things that is a factor is the number of teeth that are in contact. With your 84 tooth gear, you will have only 1 maybe 2 teeth in contact. With a smaller gear you will have 2 all the time. The lack of contact will cause the 84 tooth gear to jump along the rack.
This topic was automatically closed 365 days after the last reply. New replies are no longer allowed.