Hello!
I am doing a bumper bots project with my students and I am unable to use the bumper switch to turn off the motors. I have tried EVERYTHING!
We used to this with much success: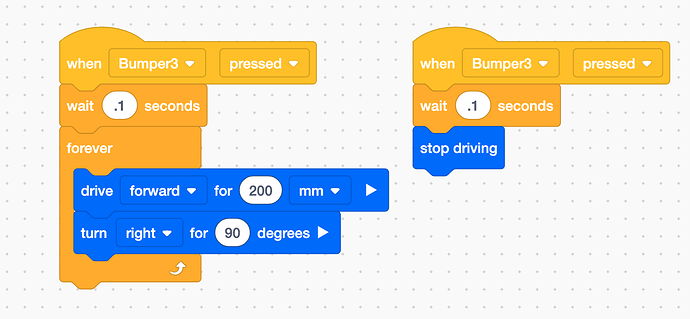 This no longer works, I'm figuring something changed with the latest app update. I can't seem to find any way to use input from the bumper to immediately switch off the motors. Could someone help?