Does anyone know how to get a Worlds Shirt like @Grant_Cox shirt?
Its not shown on the Worlds swag site.

Looks like it's from Worlds 2018, I think the MCs in Freedom Hall were wearing shirts like that.
Ah yes, Rock Paper Scissors, the ever-prevalent form of Tic Tac Toe.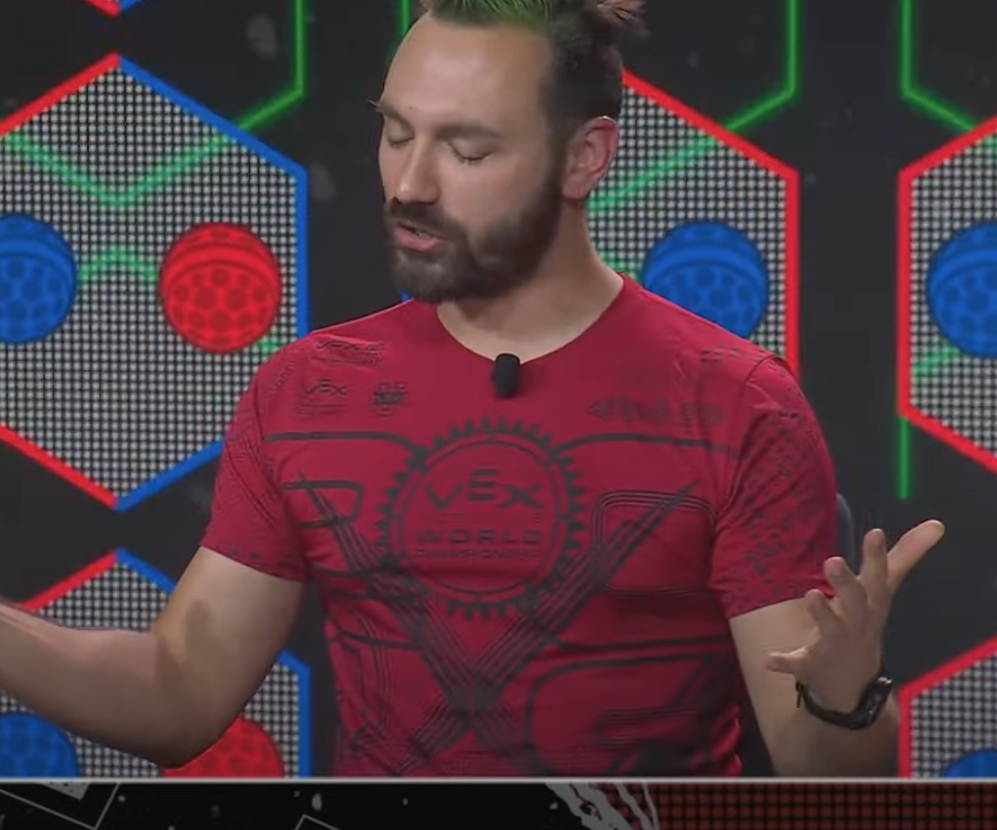 idk, this one
looks like 2018, maybe 2019?
Looks like a fancier design than the shirts for this year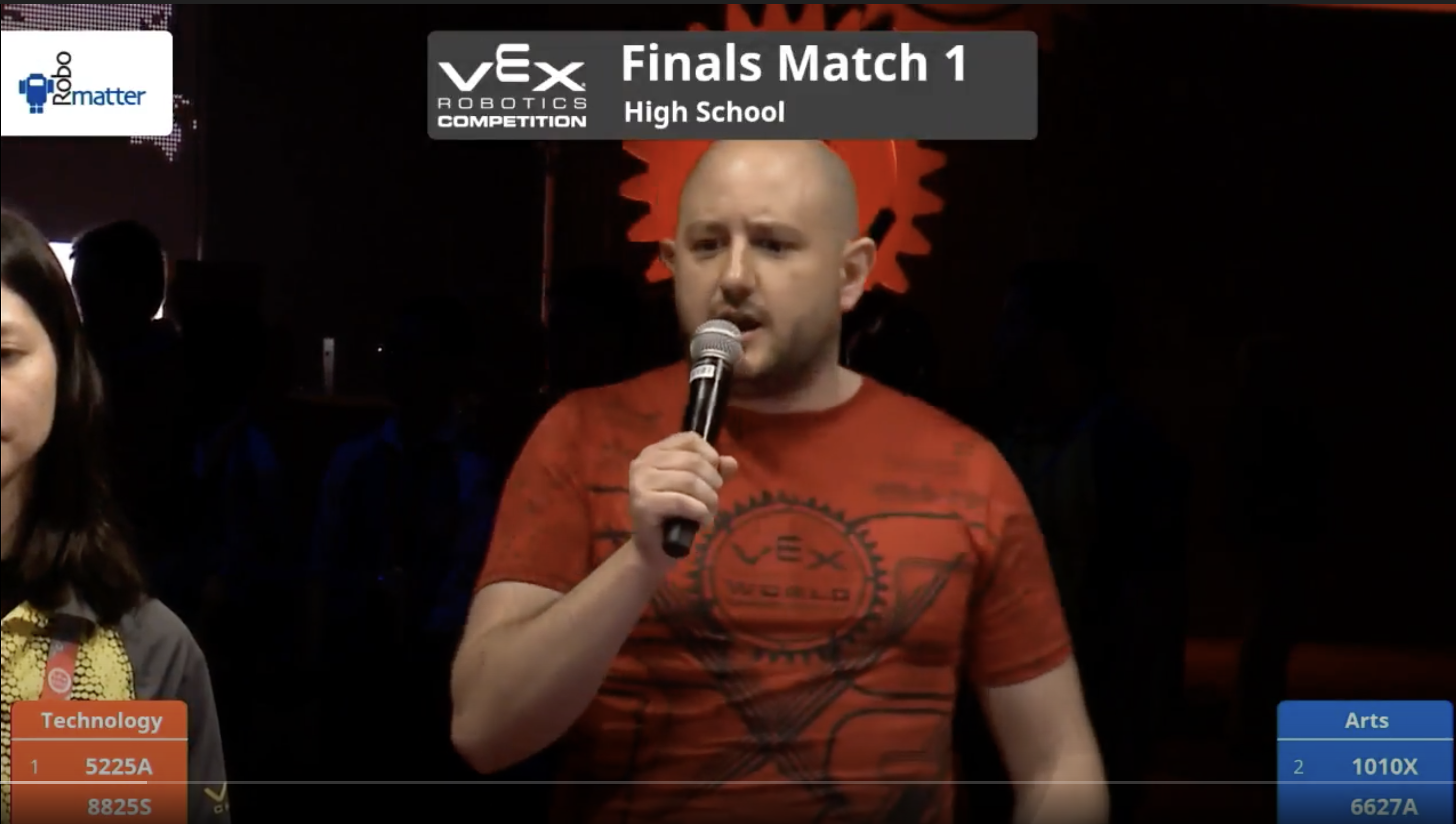 It is from 2018(here is a finals match). I just looked through old instagram photos and can't find it posted on the website for sale though(or that it was ever being sold)
@Max_Johnson03 and @holbrook are correct! They were custom designs made by the incredible VEX graphics team for the Freedom Hall MC's that year, printed by one of our vendors, https://www.terminustees.com/ . Of the closet full of robot shirts that I've collected over the years, they're probably my favorite.