I'm lazy, so can you add "motor encoder for IQ" ?


@Noah10851B Gotcha
27 !!
Oh dear, that's younger than some of my children

Everyone has a birthday, whatever.
Congrats on Jordan, that is a lot bigger news.
I was wondering how long it would be until he got brought up here.

Now that the cat's out of the bag, my birthday present came a few days early this year. Meet my son, everybody.

I can already see the father-son resemblance of your son already. He's so adorable!
<3
That's the face of joy when you get into the GDC and make that sick water game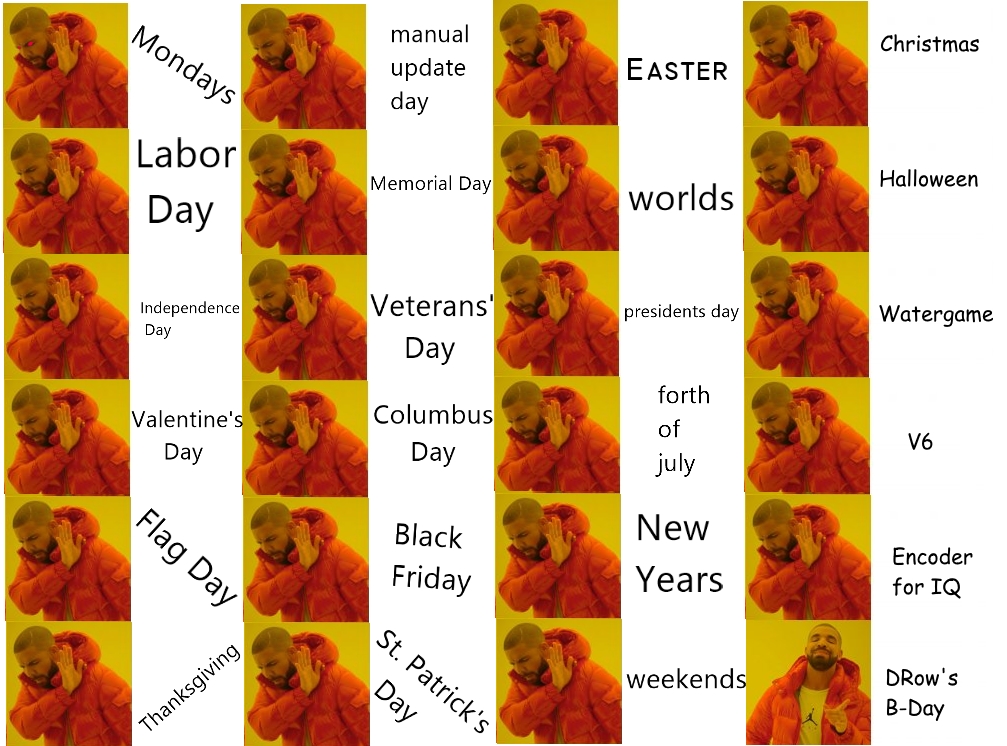 "You see my smile? That's what I'll look like when you get into the Game Development committee, so you better get to work sooner or later before I take your opportunity myself."
Time for a new campaign!
#Jordan4GDC
@DRow do we have permission to make Jordan4GDC posters?
Happy birthday @DRow, May you have best wishes


Omg, he is soo cute, I am gonna pass out in like 3 min or 4 but no worries
What an epic meme milo. This meme is extra spicy.



8/10
Also…
milk for DRow!




New GDC president:
I guess that makes this a GDC meeting.