@Yuanyang1727G made a really cool robot and I feel it should be posted here
I am not responsible for other people posting my video here. Don't ban me drow
This can't even flip a cap.
REEEEEEEEEEEE
Seen it. It's pretty cool.
I approve this. Thanks for sharing Jimmy
I've removed the originally linked video for containing language that goes against the Forum Rules.
True. Good video though. Too bad it was ruined by a Playboi Carti song.
Who is Playboi Carti? I am not aware of this
Mr DRow Can I point to his youtube channel so they can find it there?
You're better off that way. Here's a better representation of any song he appears on. (RIP to Pain 1993)

Sure
I mean this is great and all, but how is it supposed to shoot Frisbees?
Extra RIP to wlr.
seems like whole lotta cap now.
On behalf of the community, can we have an explicit language warning or something for linked videos rather than unconditionally not being allowed to post them? That way if someone's uncomfortable with explicit language, they can avoid the link or mute the video, but the rest of us can watch it. The forum mostly serves high school teams and adults, and I think most of us have used all the same words Playboi Carti uses. Middle schoolers have even been known to curse every now and again

I'm not condoning graphic content or vulgarity in posts, but for an external link we can choose not to click on, it's a little excessive to ban explicit music imho.
The counter argument to this will be - then why chose this music in the 1st place? I am pretty sure there are many other music that will not be banned.
By allowing it, we are also sending the message out that the usage of such language is acceptable or condoned.
I'm sad that I missed the robot. Out of 6 billion songs out there, was that the best choice? I love to show robot reveals at team meetings, I like to send them out to my team mentors as cool examples. I wouldn't have been able to send that out.
I'm really don't want to see a NSFYR flag (Not safe for younger roboteers) on posts. I'm sad that @Drow had to post a floating dumpster fire as a response.
I'd rather see edgy in the robot design (like in the designs we've seen across the last few weeks) vs edgy in the music.
DRow be hating on Playboi Carti
The song can't be explicit if you don't understand what the guy is even saying
Out of 6 billion songs out there, was that the best choice?
I don't know if it was the best choice, but it was my choice.
I wouldn't have been able to send that out.
Only bad robots are public.
post a floating dumpster fire as a response
That was addressing the artist, not the song or reveal specifically.
Also:


edgy in the music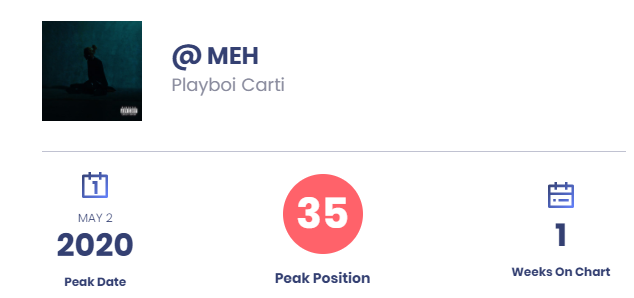 Thank you Drow for not banning

Perhaps with some Frühlingsstimmen, the greatest classical waltz
I would like your post but I'm out of likes
Don't take it personally. Just because Dillon or I (or any other mod) removes a video doesn't mean we don't like the music (you would be surprised at some of the stuff I listen to, you have to remember we are just older versions of all of you), but the forum also represents VEX and we have a very wide range of members and others (your parents) who may view topics and we need to maintain certain standards.