Are you allowed to help another team such as helping them build some of their robot?
As a mentor, no. The bots should be completely built by the students.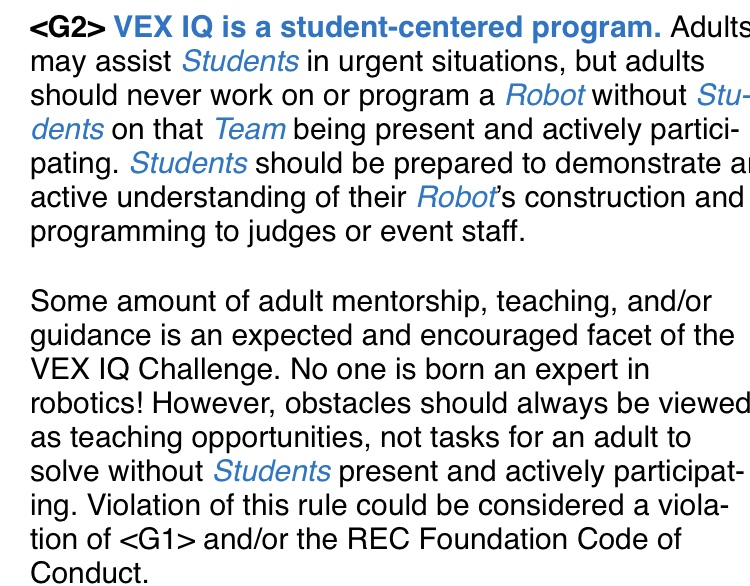 As a student, It would be best to let the team you're helping build the bot themselves unless you absolutely need to intervene. But giving tips and constructive criticism is completely fine.

You shouldn't be building a robot or part of a robot for another team, but instead show them how to build it. You could provide them with videos and diagrams to aid them. You can also show them what they will need to accomplish and help them brainstorm.
In my team, we stick with a. simple rule. Students are the only ones that can touch/build the robot. Since we are fortunate to have smart, engineer coaches, we often go over certain design principles together. This is allowed and has really helped us as a team learn and try new things. Make sure that coaches aren't doing, but helping.
I was in a school team, and in the school team the "mentors" never touched the robots. Now I have a private team but we don't really have any mentors.
This topic was automatically closed 365 days after the last reply. New replies are no longer allowed.