Hello people on the Vex Forums,
My team and I have recently got the Design Award for my last competition, and as happy I was as a Notebooker, I definitely want to improve it for states. One thing I probably can improve more on is the format of the meetings, so when the judges scroll through the notebook, it is easy to read and gets the point across that our team does meet the Design Award requirements in a more competing setting.
Here is my current format, on these two pages.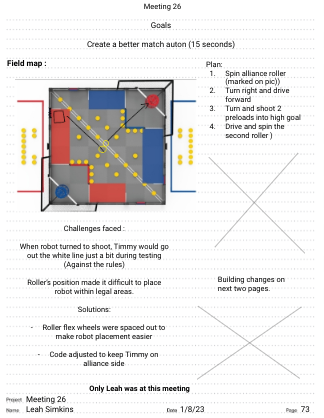 I would love to see what everyone has to say, not just about the format!
Leah (9290A)