I have a project with a file structure that looks like this: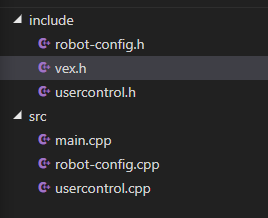 I'm trying to move all of the usercontrol code to another file and call the function from the main.cpp. When I try to call the function, I get various errors depending on how I call it: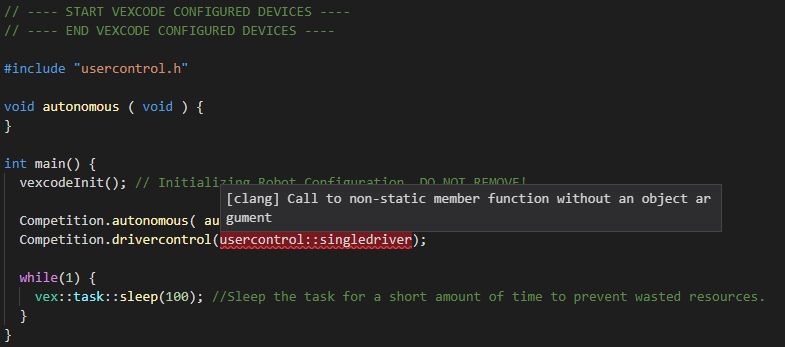 I'm not sure how to properly call the usercontrol single driver function from the file to the main.cpp. How would I do that?
Pic of usercontrol.h:


Pic of usercontrol.cpp: