So my team and I plan on making a bot that intakes 3 discs, then gets into range and then uses Odometry or some tracking system to basically turn itself around and align itself with the goal. So it would look like, once the bot get's within range of the goal, the driver then has to hit one button to auto-align/point the bot to the goal (by simply rotating in place), even if the bot is turned completely around. Then hit another button to launch each disc through the flywheel.
My question is what type of sensors would you need to make this "tracking-system" work?
How would I program the entire thing to integrate the sensors with the motor control?
In this scenario imagine the red box is the bot, and the front of the bot is the black oval. The Driver by default lets the bot have 3 discs, and get into range.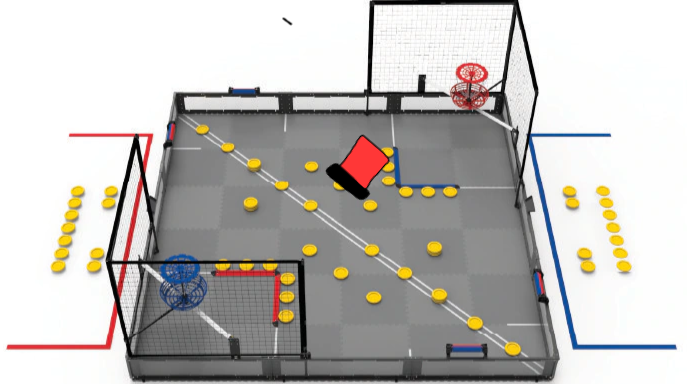 I need the tracking-system to rotate the bot in it's place so it faces the goal, moving in no x and y position, only turning around, or rotating around in the same x and y position to face the goal. With one press of a button.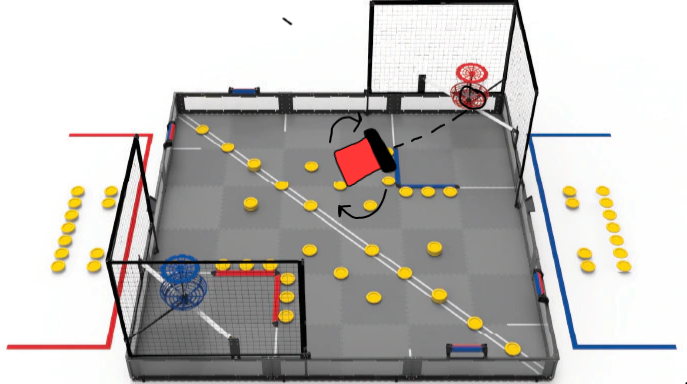 Could this tracking system be made with a 1 vision sensor, and 1 inertial sensor?