How would I use includes?
I have a file name called "drivePID.cpp" and I included it within the main file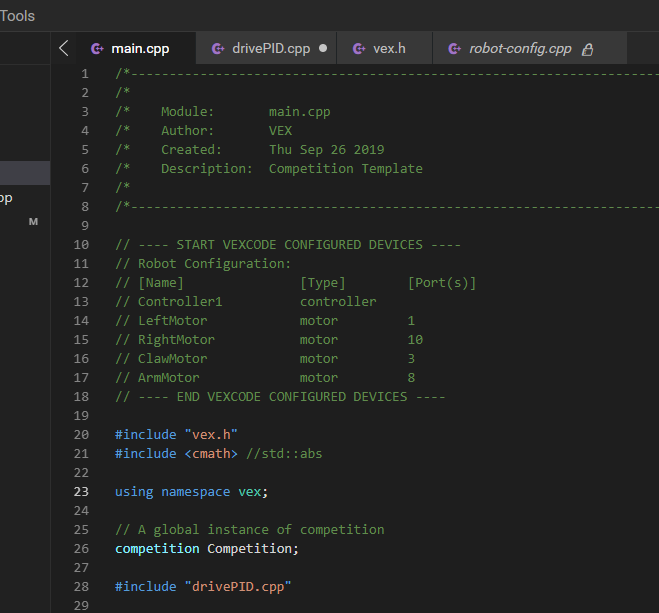 And as I can see, it works and doesn't show errors iside of the main.cpp file: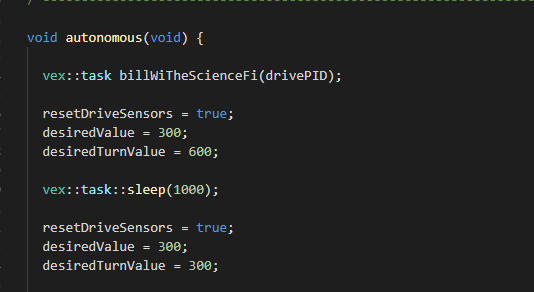 But, if I look into the drivePID.cpp file, it have a lot of errors and it won't allow me to build the project.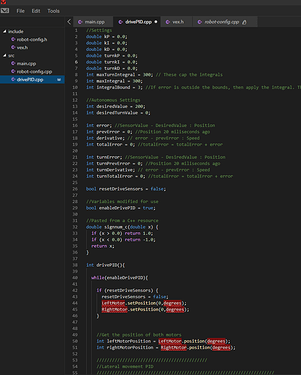 How would I utilize multiple files without causing these errors?