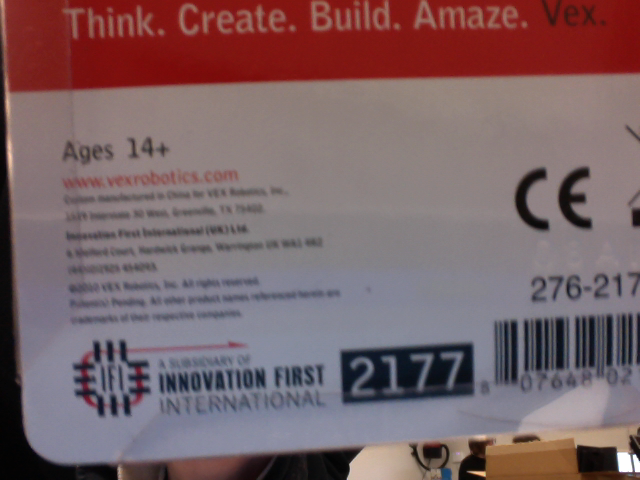 This is more of a humor thing but still… We were opening up a box of parts we just ordered from VEX and we happened to see the back of the boxes.
They all say 14+ how are middle school teams supposed to exist if the minimum age for using VEX parts is 14?
One of our middle school members is 13.