Along the same lines, is there a way to rename a message?
Sorry, but what do you mean by "unused messages"
Do you mean comments?
I don't see a way in the program to do either…
So I started with this…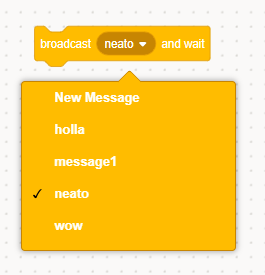 If you open up the file with a text editor you will find something like this…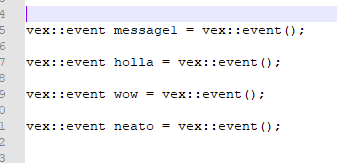 You will find them in there a couple of places, and I got bored at this point. But if you want to brave it you can just edit the file directly.
Make a backup before you do.
If you mess it up your bot may explode.
Since we forked off of the Scratch 3.0 code for the block engine (which doesn't allow you to delete event "messages"), there's currently no way to remove them from a project.
Not say it's not possible in the future…It's on our list of things to add (the ability to rename / delete), but is lower priority than other developments.