0-10
11-20
21-30
31-40
41-50
Not as many as should be on my robot.
More than that poll
Lots more
So many that I keep running out of spacers
After a quick count from memory, I believe the number comes out to be around 80.
Do you use the bearing flat pins? Like the black pieces that hold them to metal? Or just the screws?
There are never enough bearing flats.
If you can count the number of bearing flats on your robot just by looking, you're not using enough.
These are generally never used on competition robots. They are sometimes used for prototyping and classroom/educational use.
Today's lesson: Bearing flat pins
Ok class, this is a bearing flat pin. It's not very strong and will leave wiggle room if used incorrectly. Never use them.
Class dismissed
We have seen very good results with them to reduce weight of components, and they have been fairly strong, we don't use them for places that need a lot of strength, but they are nice and low profile
Nylon screws and nuts are better.
Petition to add 'Too Many' as an option to a new poll?
Better question: What IS a bearing flat?
Oh no…
A bearing flat is a small plastic part than is perfectly sized to allow VEX shafts and screws to free-spin without rubbing against other metal.
Generally, they are vital to making a good robot.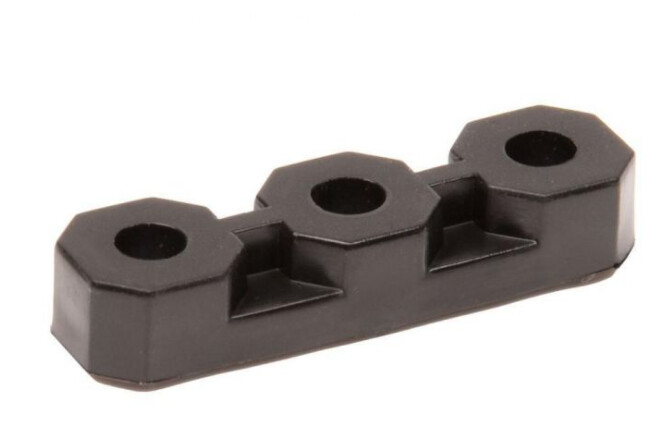 bearing flats, or flat bearings, are used to keep an axel from having too much friction by making the axel go through a circle hole rather than a square one (only used in VRC, and not IQ)
We just put them through the C channels. I have never used one of these.
For a while I thought they were field parts.
Bro use them anywhere you have an axle
The basics of building are why our organization always has our new teams build the V5 clawbot, and sometimes the current season's trainer build (the so-called hero-bot). By building these trainers, you learn the basics of good-quality VEX construction prior to beginning design & build.