does anyone know how to display an image on a vex brain? thx

I've tried those, in vex code v5 pro it doesn't recognise that command

There are definitely replies in some of those threads that show how to display images on the brain in VEXcode pro V5.
The relevant function call is brain::lcd::drawImageFromFile.
If you're having trouble using that function, post your code and someone can take a look at it.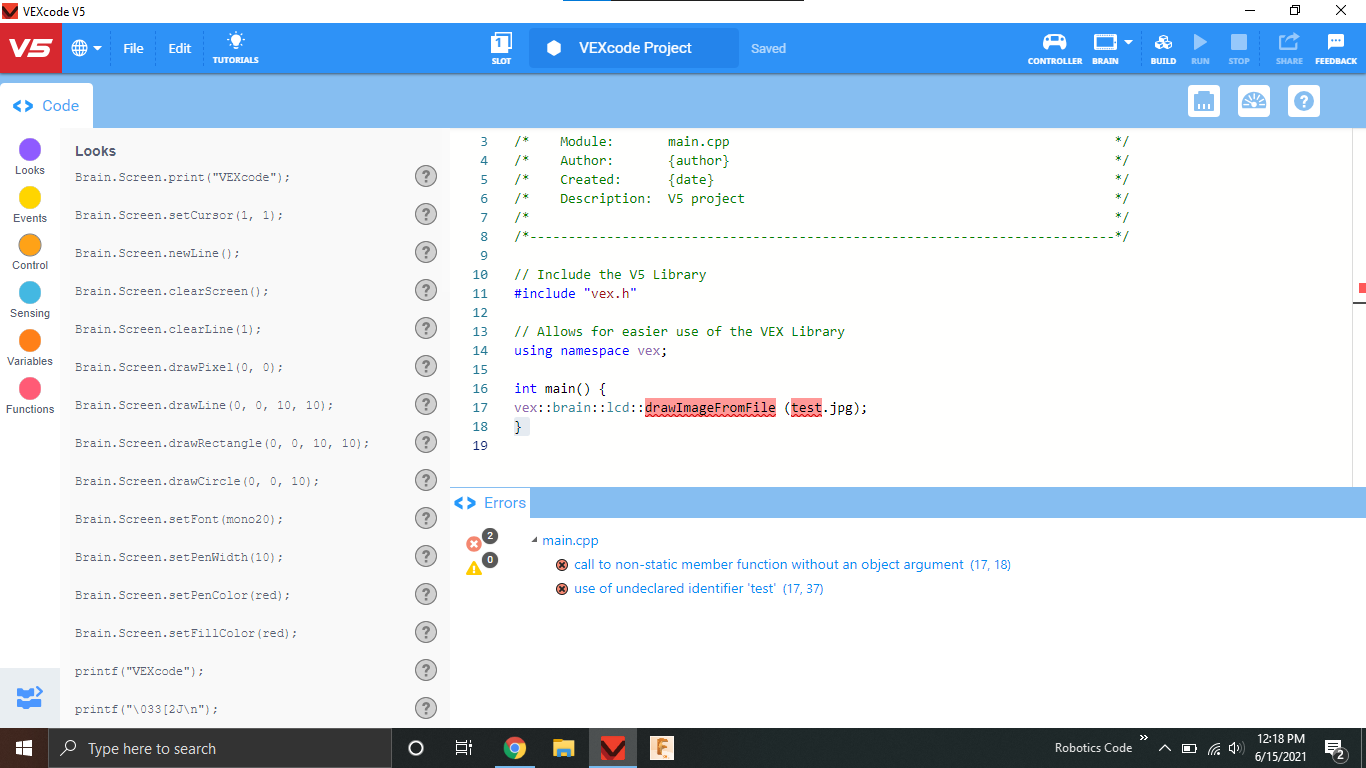 its not working

Brain.Screen.drawImageFromFile
thank you

however now its giving me this error
do i need to specify image length and width?
look at the API that was linked above, you need to specify position.
The image needs to be either a .bmp or .png image, a jpeg image will not work.
The image needs to be no larger than the V5 screen, it will not be resized.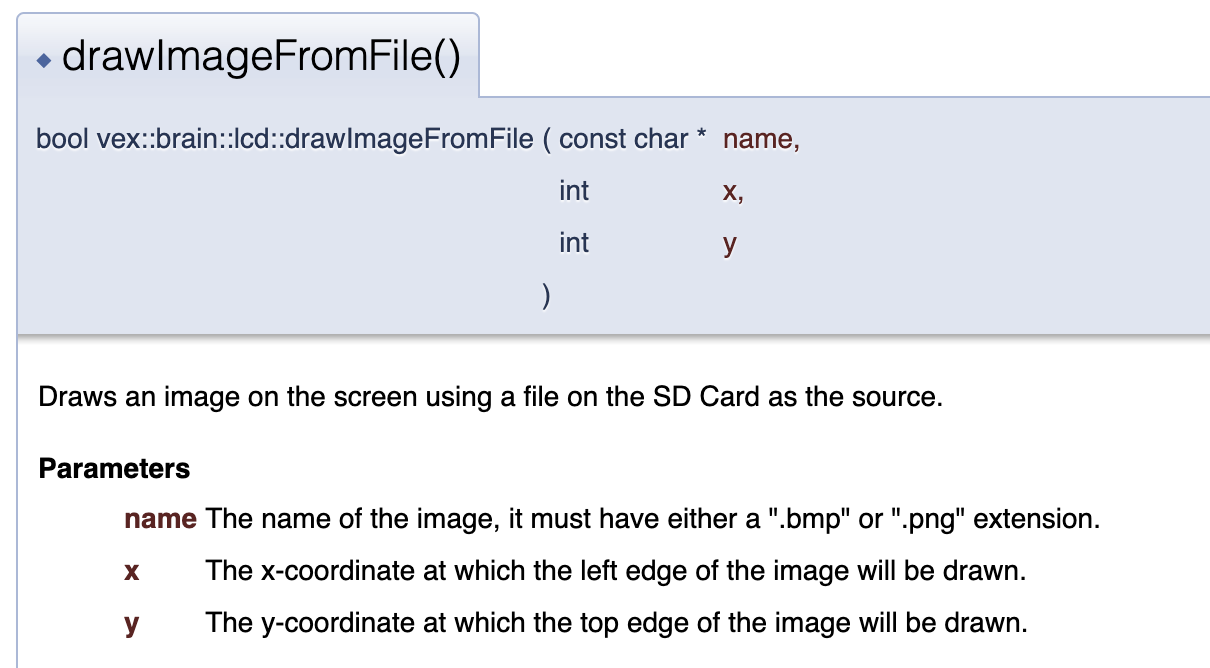 ok, thank you

I also have the same question. Thanks for solutions.
Read the documentation James posted above.
This topic was automatically closed 365 days after the last reply. New replies are no longer allowed.