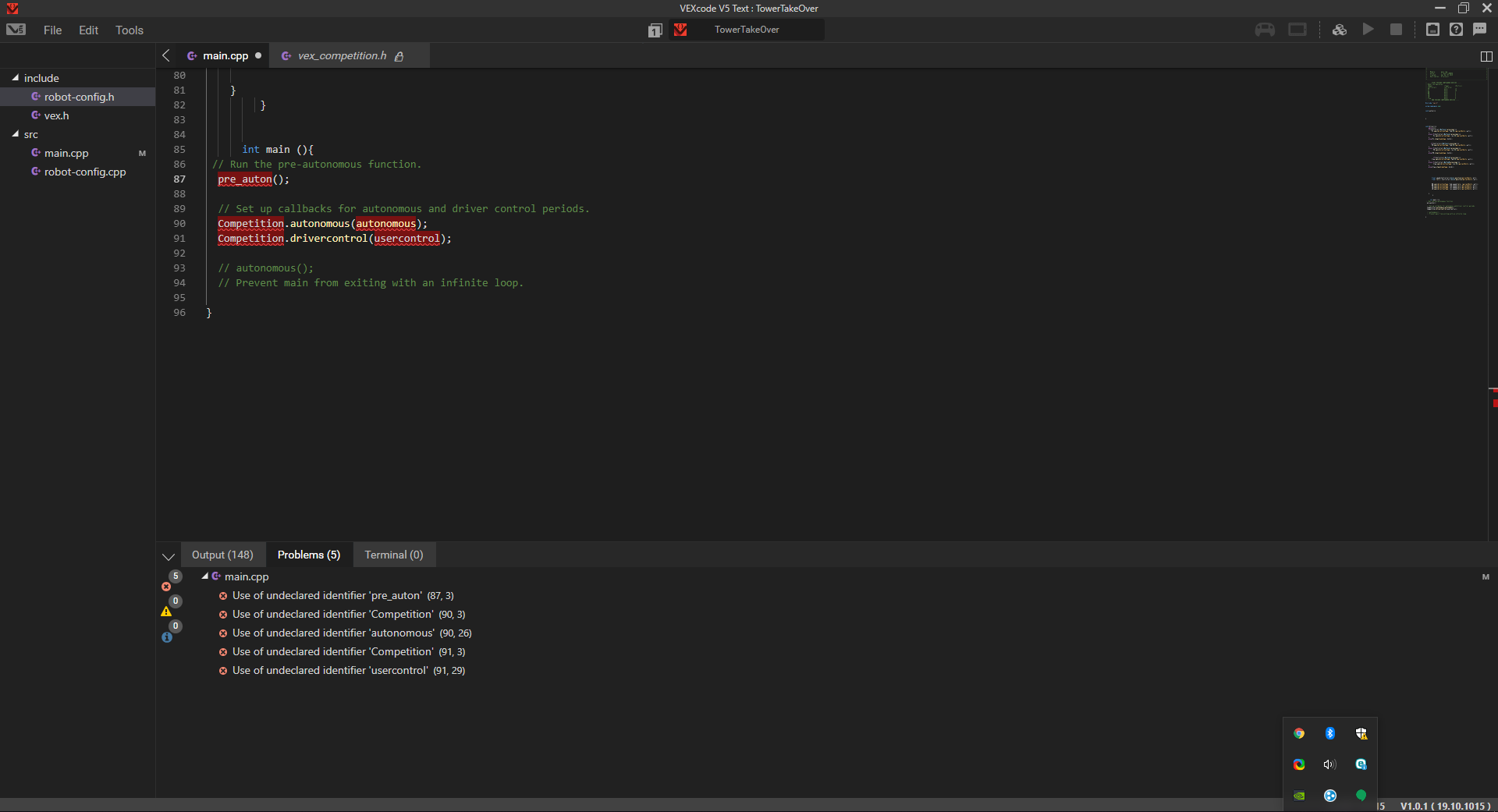 Looks like something happened to your instance of 'competition' or a necessary vex file. The easiest solution (as we can't see exactly what's wrong with just this snippet) is to copy the code that you made and paste it into a new competition template.
Then we need to see the rest of your code. You only showed us where you are trying to use variables, not where they are supposedly defined
Thanks for the help, but I figured out the problem was in the layout and in the order of the code.