Here's my current program and a pick of the bot oh and motor 1 is the main drive motor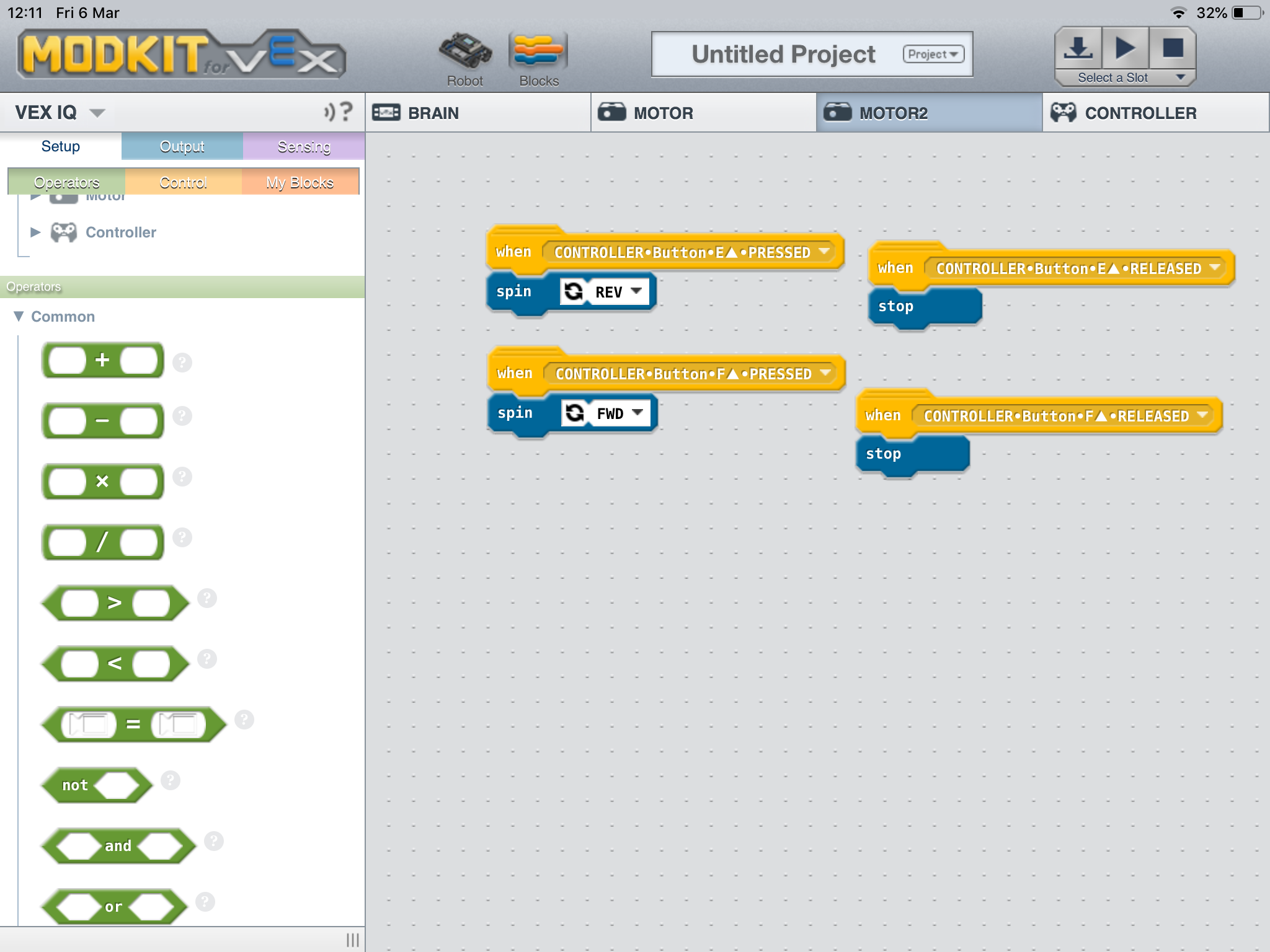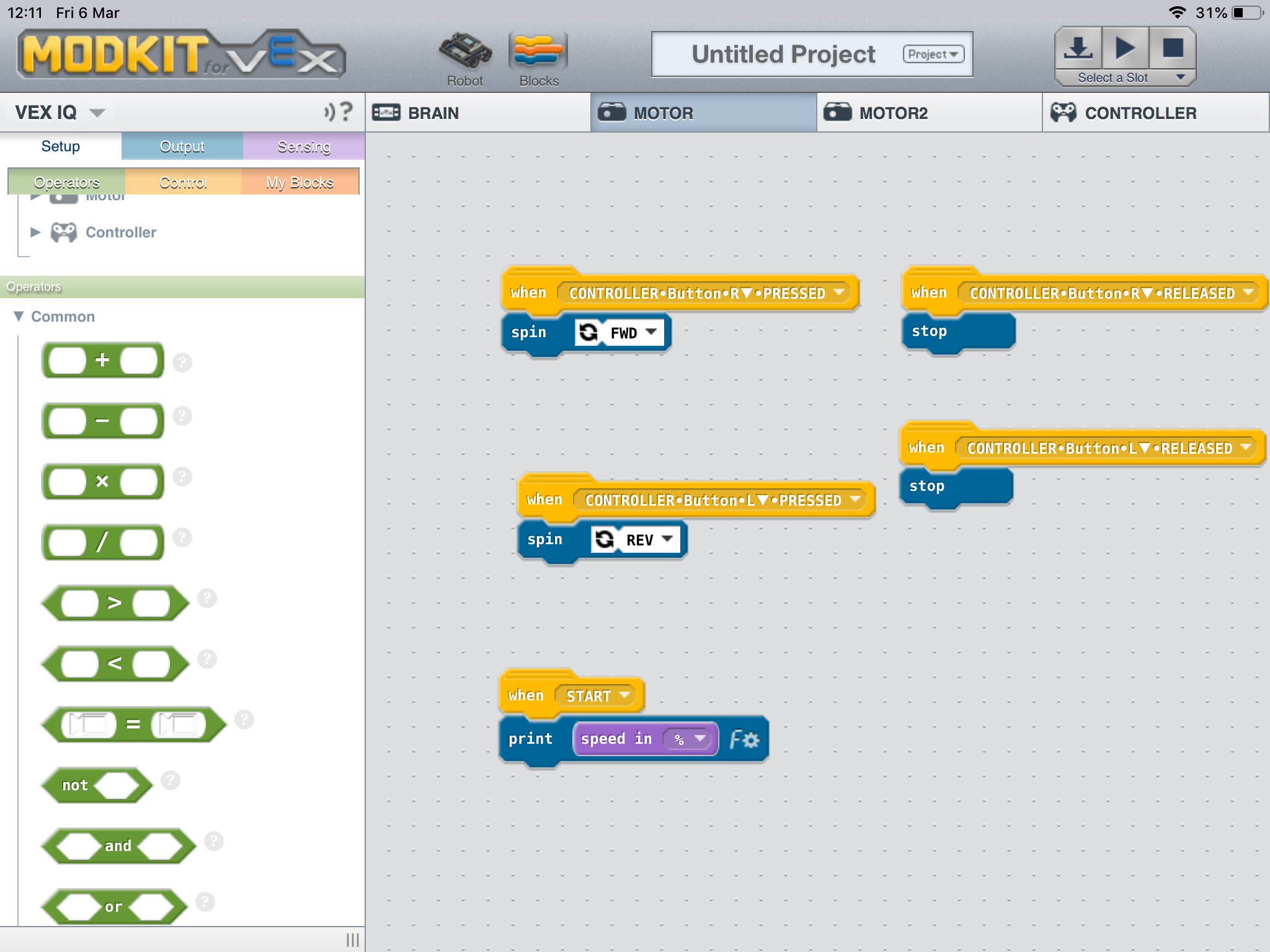 Press "x" on the brain in the start menu then go to system info. You. can find it from there I believe.
I hope that helps!
Thanks I'll try it
This topic was automatically closed 365 days after the last reply. New replies are no longer allowed.