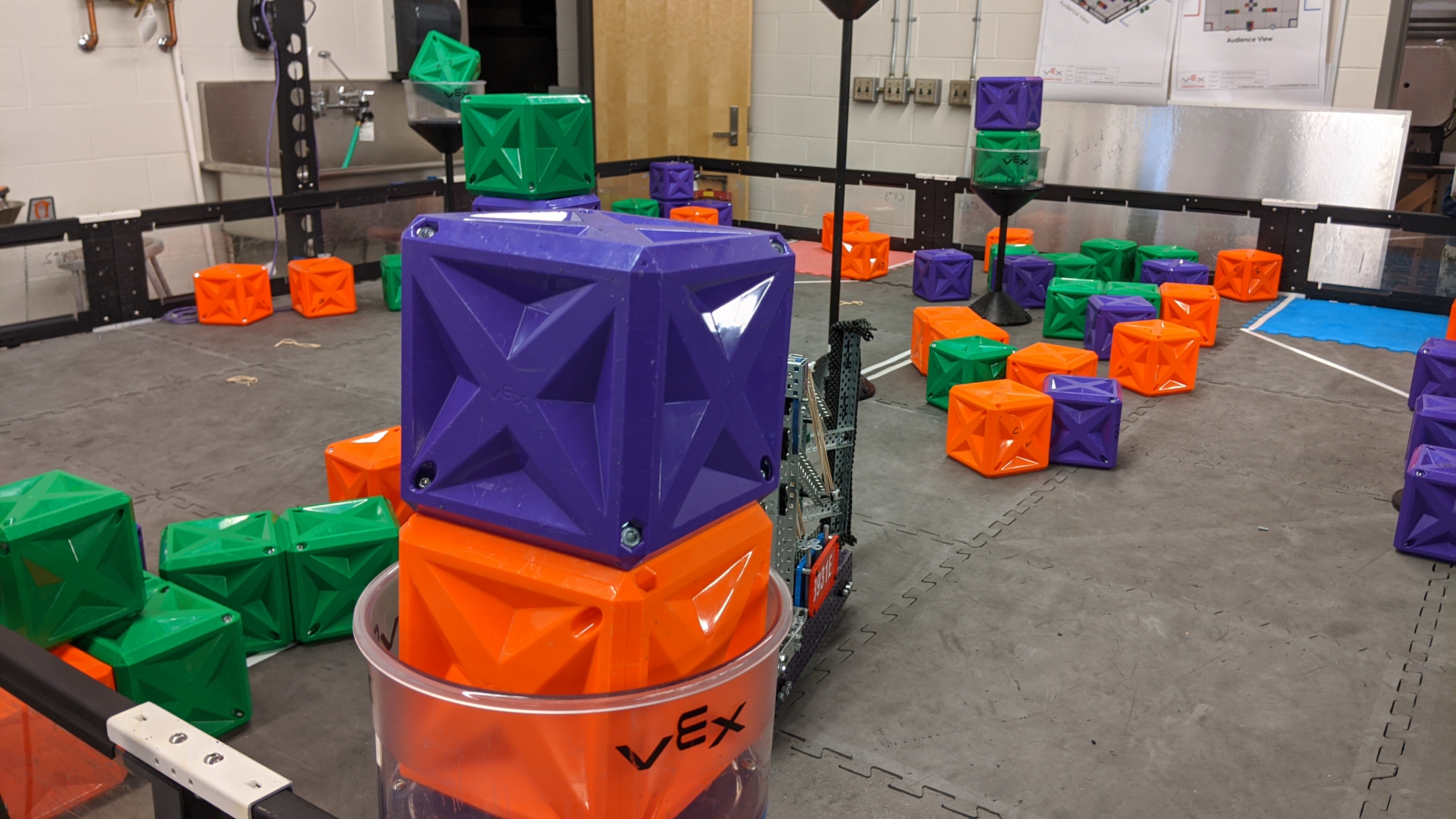 He wants us to post funny illegal scoring methods. This is more of a cursed image thread idea but…
<Insert pic of 3 cubes in large goal zone>

I got you
this is legal though, is it not?
I tried it and it didn't fit, so it must've been really jammed in there in the picture
there's a trick where you turn the cube while you put it in.
i tried that but it wouldn't fit
Assuming that the goal is within the 1" tolerance for field elements, then it's fine. No rule says no more than 2 stacks in the big goal.
This isn't illegal. Only the orange cube counts. The purple does not. The rule says if there are two "scored" cubes in a tower, then neither of them count. Only the orange cube is scored,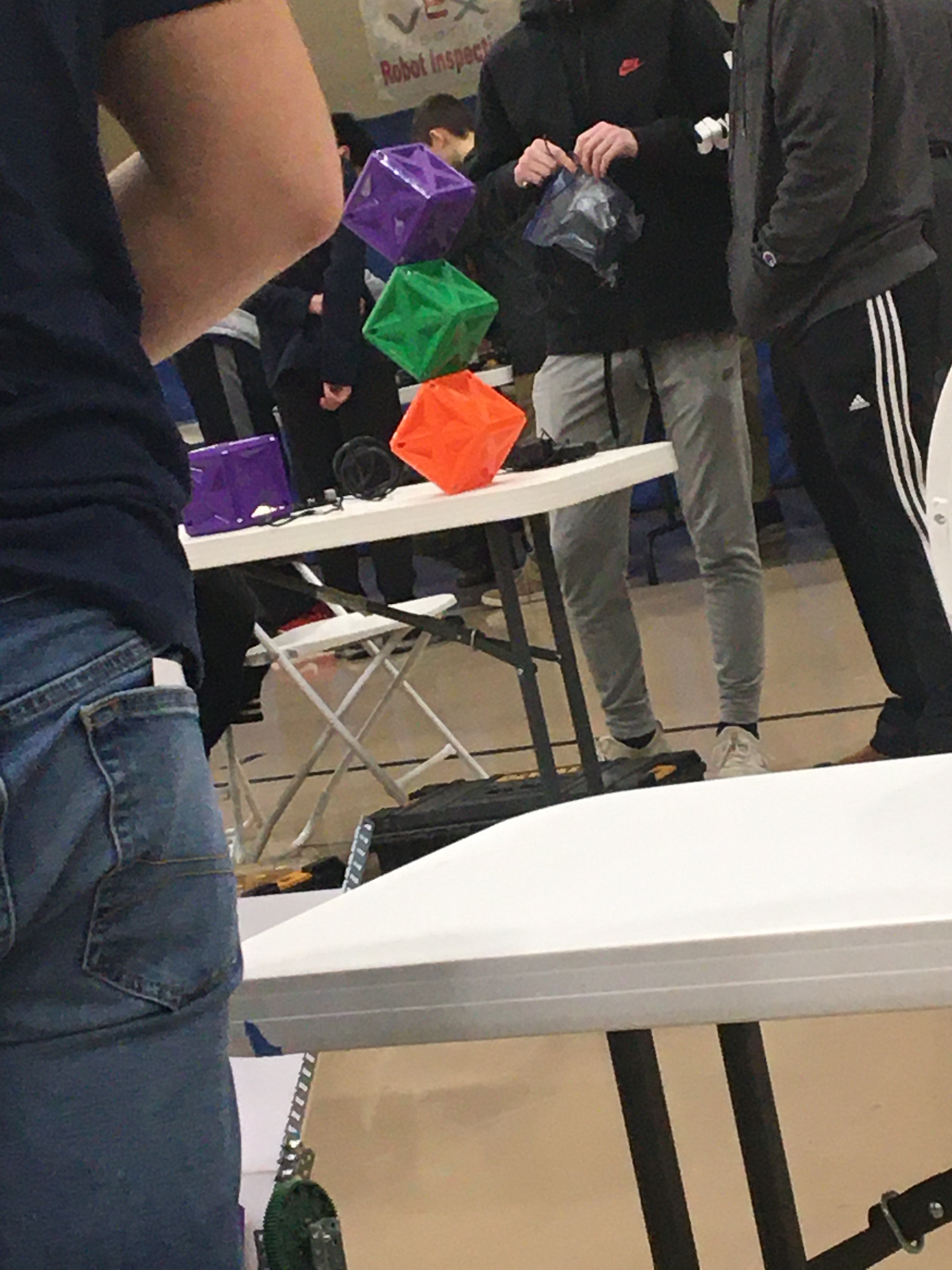 is at pit next to them
intense blowing
Well, at this point you may start rereading VEX cube FUN! topic and study those cube stacking methods.
I highly recommend paying close attention to the most impossiblest and illegalest of them all. Could be a winning strategy right there.
Oh boy

What about this?