About a year ago @jack202020 designed a charging dock for V5 batteries. I really liked the design and fit of the dock, but it didn't tidy up the messy and fragile cables from the adapters. I have adapted his design (with his permission!) and incorporated an area for the cable and designed it to all fit around the wall adapter.
The end result is this: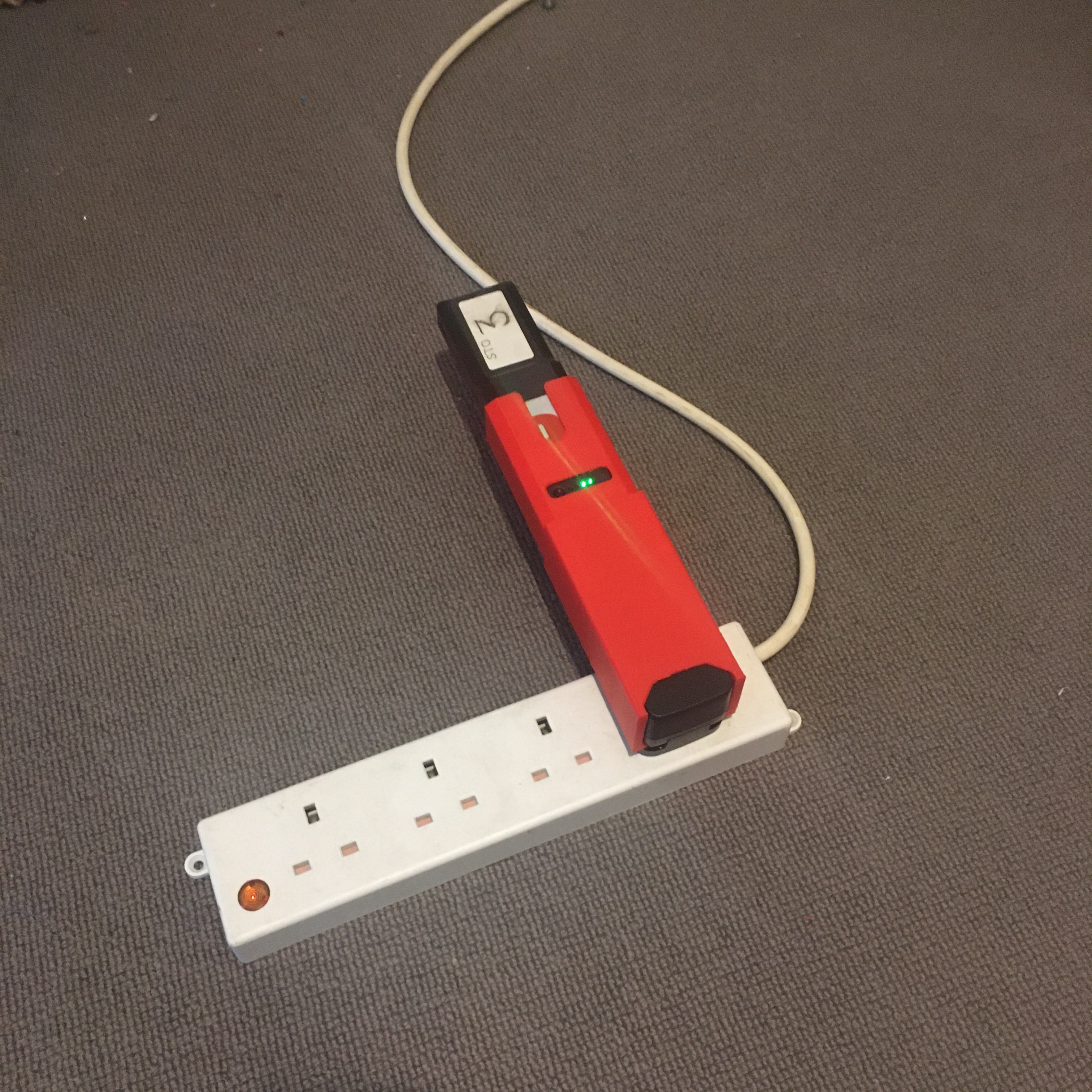 Several of the docks can be put side by side on a power strip to effortlessly create a charging station for multiple batteries.
The files and printing details can all be found on Thingiverse.
I hope you find this useful!