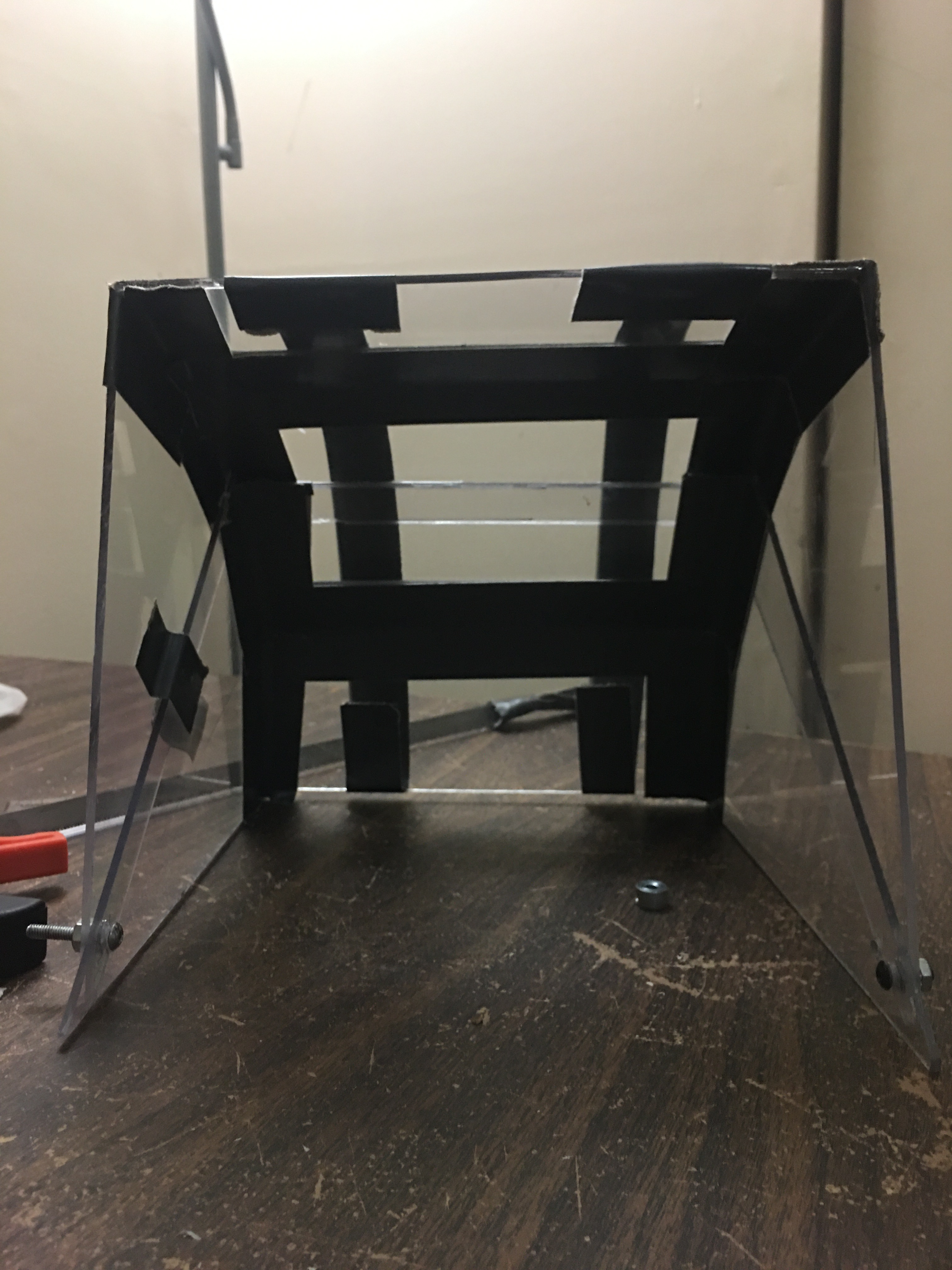 If its being used a functional component and not just decoration, then no.
Does this mean that i have to rebuild my hood that i spent 6 hours cutting it with a hack saw blade by hand?
If so what's the alternative?
Sorry. He is right. Sometimes we use electrical tape on the wires. That is to make sure the wires do not have things sticking out. Otherwise. Stick to decorations. Sorry about that.
How else can i make my hood?
Use VEX structure to hold the pieces together - you are doing this with screws, so it appears you have all the tools you need.
Let this be an important lesson: read the rules very closely before you make anything, lest you waste time on an illegal design
I chose duct tape cause it was the easiest solution
Which took 6 hours.
The other solution is to some how make an acrylic bender to bend everything to shape.
Or you could have used angles or standoffs and shaft collars as a superstructure and just ziptied the plastic on
Aluminum 2x2 angles also work to joint parts at 90 degrees
Thanks so i won't have to redo
I just replace the duct tape with 2x2 angles i have plenty of those from my tray bot.
The game manual is your best friend. Read it until you think you have it memorized, then read it two more times. That's one of the best uses of your time at the beginning of the season. We're fairly lucky in RECF programs that the manual is relatively short and easy to understand.
The relevant rule here is R6:
<R6> Robots are built from the VEX V5 or Cortex system. Robots may be built ONLY using official VEX V5 and Cortex components, unless otherwise specifically noted within these rules. Teams are re- sponsible for providing documentation proving a part's legality in the event of a question. Examples of documentation include receipts, part numbers, official VEX websites, or other printed documentation.
Since no other rule allows for using duct tape as a functional component, using it on your robot would not be allowed.
butane torch worked very well in tower takeover to bend lexan for a tray