The old Gateway bots look like they might be useable for Tower Takeover.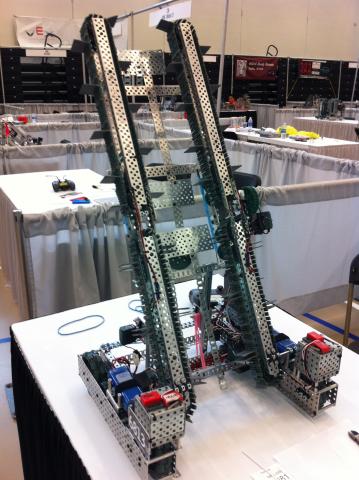 https://curriculum.vexrobotics.com/appendices/appendix-8.html
you can always find good inspiration from previous seasons. gateway, skyrise, itz, and toss up seem to offer good ideas for this season.
I am a mentor for FRC 3310. I do not suggest you use our 2015 robot War Hawk for inspiration unless you really want to do a lot of coding…
everyone should want to do a lot of coding… just saying…
It was so much fun watching it though!