I Have figured out the highest possible score as follows:
22 of one color, 


minus 7 to go in to the towers,


so 15 left to go in the scoring goals,


plus 15 more cubes of assorted colors
         (given that the max tower height is 10)

Equals the grand total which is 120!!
How is it that the highest score is 159??
It would mean that their cube stacks are 11 to 12 high in every stack (six possible stacks possible), This is crazy
Here's a picture,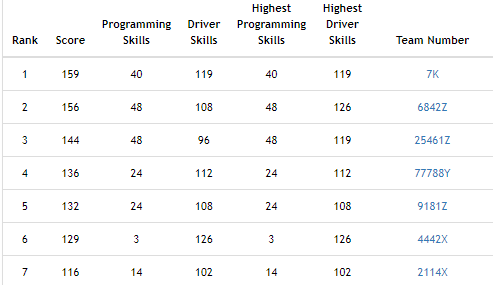 Does anybody know how this was done???